Comments:
No results from ECT. There are numerous faceted weak layers above above and below each thick crust. These two crusts are incredibly strong and a skier would be hard pressed to be able to trigger any weaknesses below either. A snowmobile or bike might have just enough more force though to cause a collapse.
The most concerning layer is the faceted snow above the upper crust. This is the same weak layer that was the culprit in our natural cycle last Sunday night.
Weird lighting in the photo but the stout crusts are the obvious grey lines.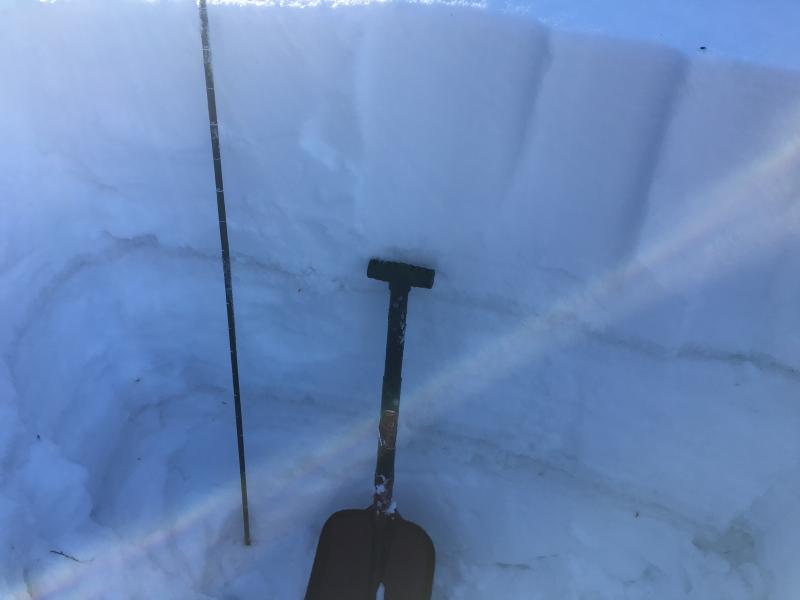 Snow Profile Coordinates: