Location Name or Route:
Bald Mt. Mirror Lake, Murdock Peak
Comments:
1. This week the snow line on the highway receded quite fast with the parking now around the Whitney, Gold Hill road junctions. 2. The trailhead at Ruth Lake is still under feet of snow.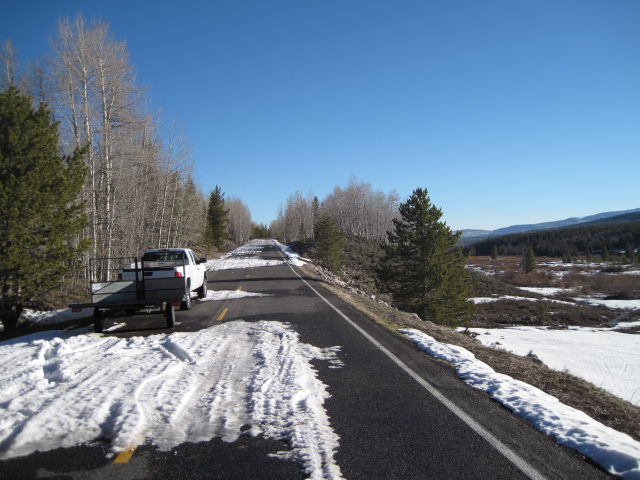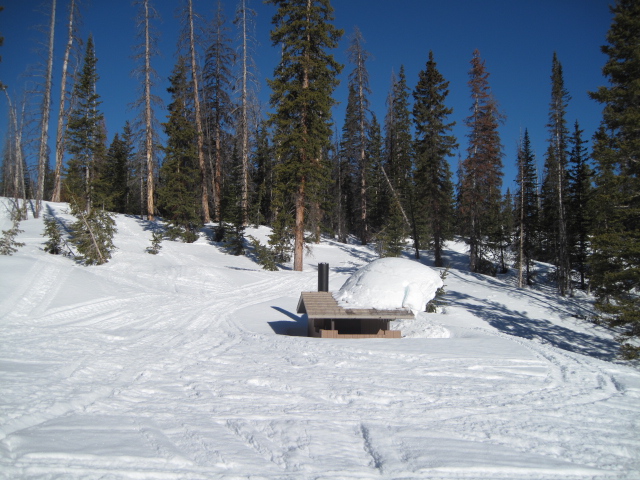 Slopes around the compass have gone through a wet loose cycle with some heavy dense debris stacking up.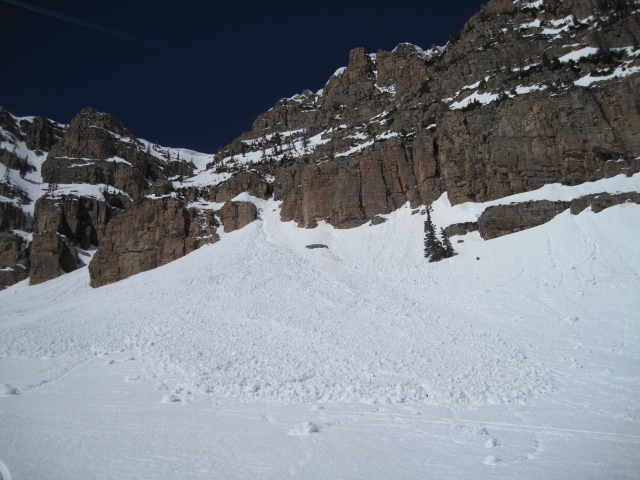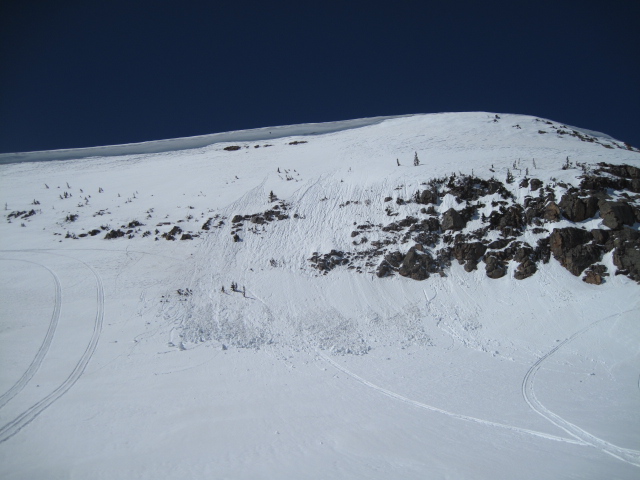 It's not every season that a person can ride over the roof of the Mirror Lake Guard Station.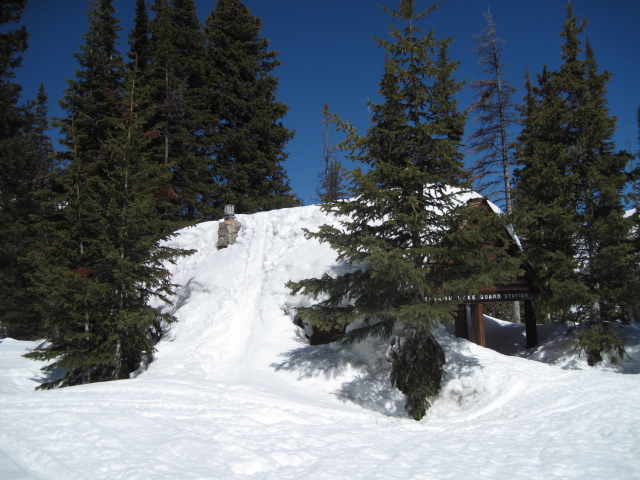 Snow Profile Coordinates: