Location Name or Route:
Pahvants - Mine Camp Peak
Comments:
No profile, a consistent 4" above 8500' much less lower. I was able to skin from the car @8,200' this morning but had to do some walking on my return.
Photos below:
1. Ice feathers, most surfaces were covered in these or massive rime.
2. Parking lot, 4WD required with low range on the descent!
3. Terrain
4 End of season spragging....Much more pleasant than my 6,000' + run on breakable crust in the Sierras last week.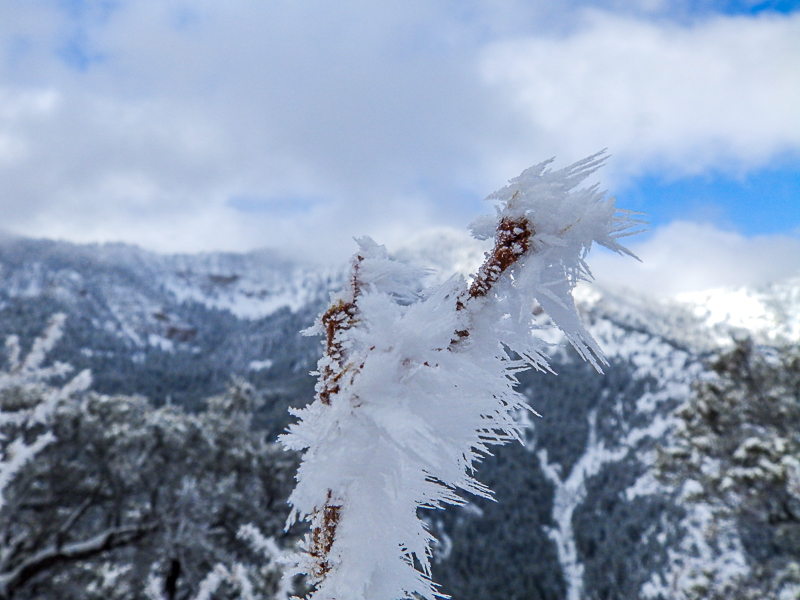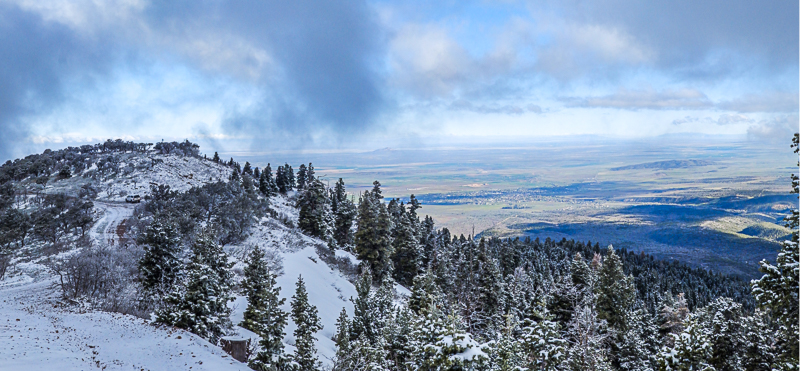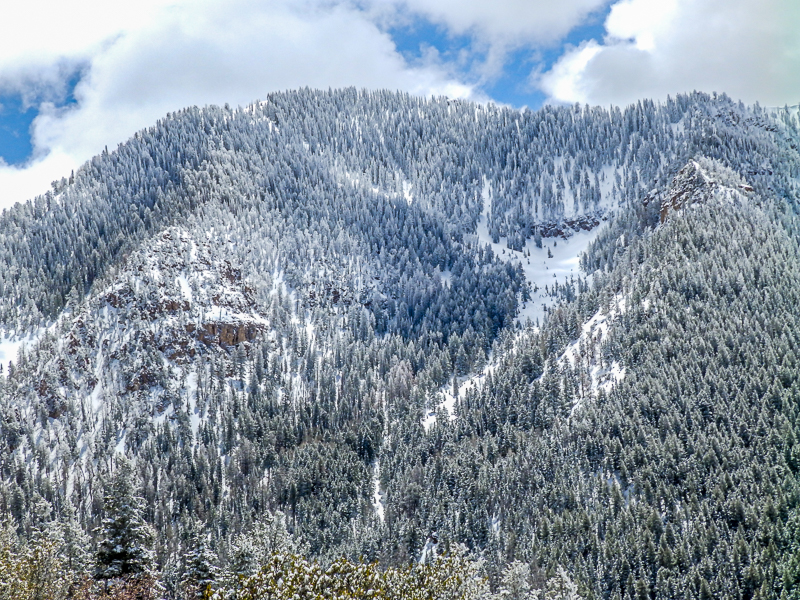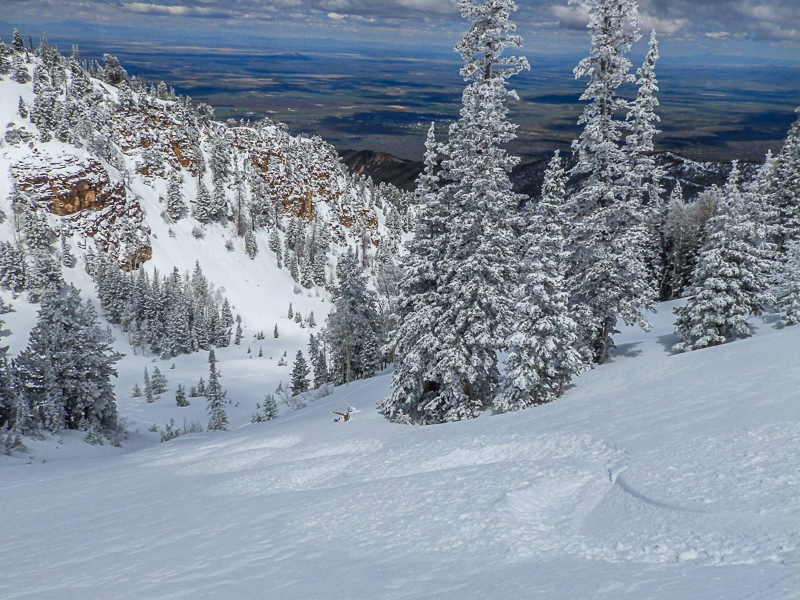 Low danger in areas of dry snow and moderate as it dampens. Crux of the day was low elevation mud ruts made by bigger trucks.
Snow Profile Coordinates: