Comments:
Excellent turning the high you got the better. Also yesterdays little bit of sun really shocked the snow pretty good but not mushy skiing. No signs of wind slab even at high elevations and in exposed areas. Very small amount of snow being transported today. I was surprised by the lack of wind slab formation yesterday. The snow was becoming damp with the high temperatures. I know it started to snow at the base of Snowbasin (6,700ft) this afternoon so that is a good sign that there was no rain with this afternoon with high temps. Also noted tonight the very still air in the Ogden Valley (glassy on pineview) and the weather station seemed to be in agreeance. I think tomorrow what you see is what you get. If there is some snow blowing around note what aspect is loading. I think the new snow will bond well with the old snow surface.
Off and on clearing today always beautiful with the green pastures below, ski pen, Very turny conditions!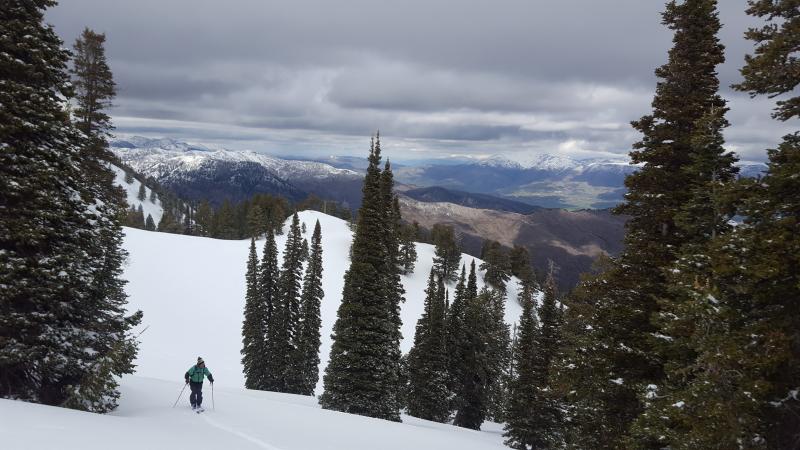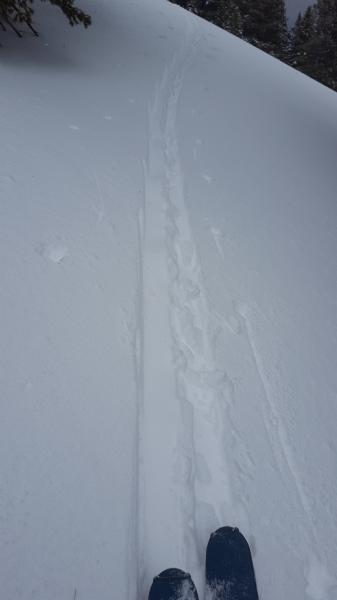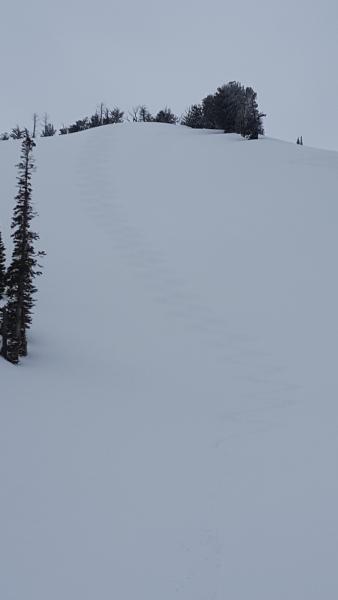 Pockets of MODERATE for tomorrow with precip and wind we could see some windslab formation.
Snow Profile Coordinates: