Comments:
No snow profile, very variable in the alpine, many alpine areas would have required a chainsaw to dig a snow pit.
Photo below:
NE aspect at 12,000', this did not soften due to the N wind, did not ski it because of firm snow.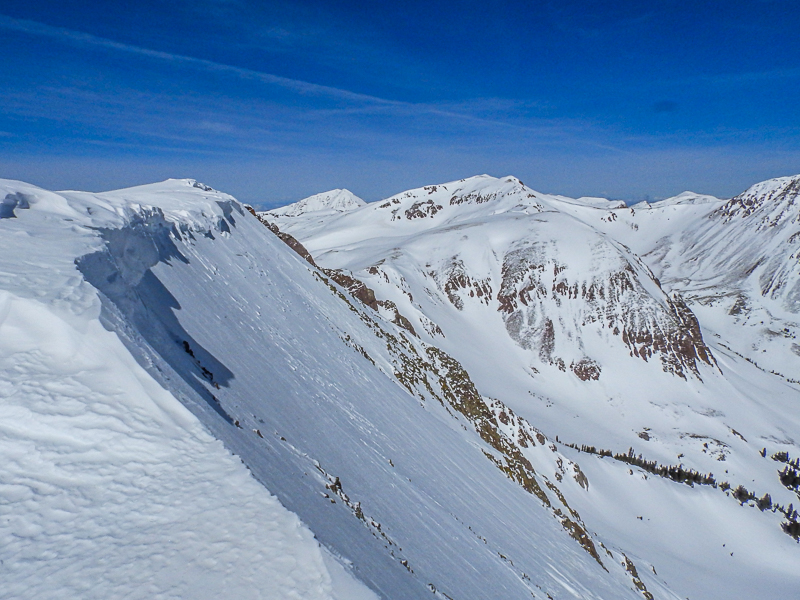 Photo below: Not Powder, The lower turns were slightly soft in places but not enough to improve the skiing.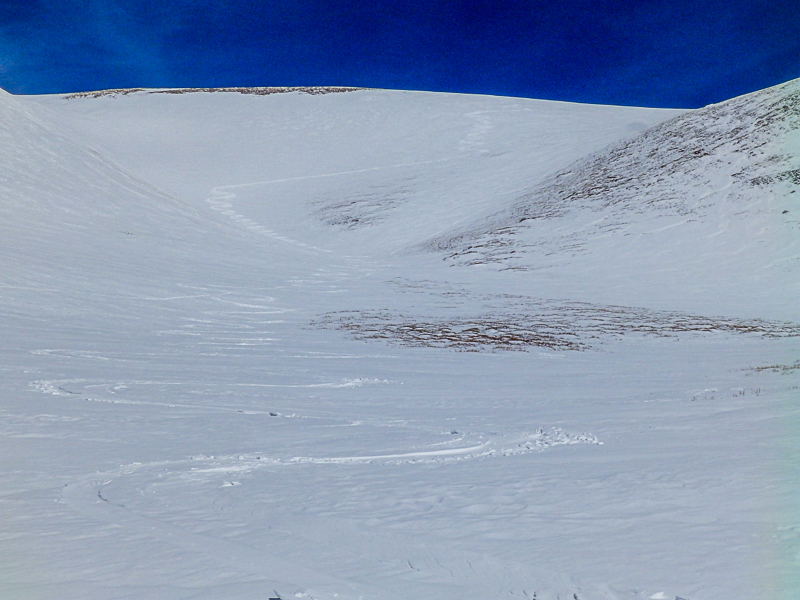 Overall a low danger today, I would assume an increase in hazard with forecasted snow.
Snow Profile Coordinates: