Comments:
22" of snow above the rain crust. ECTP 5, Q3 5" below the surface, this is a wind slab in the upper snow pack. Glove is sitting on failure surface, decomposing storm particles
Photo below:
ECTN at 8,500' same aspect. Column broke apart.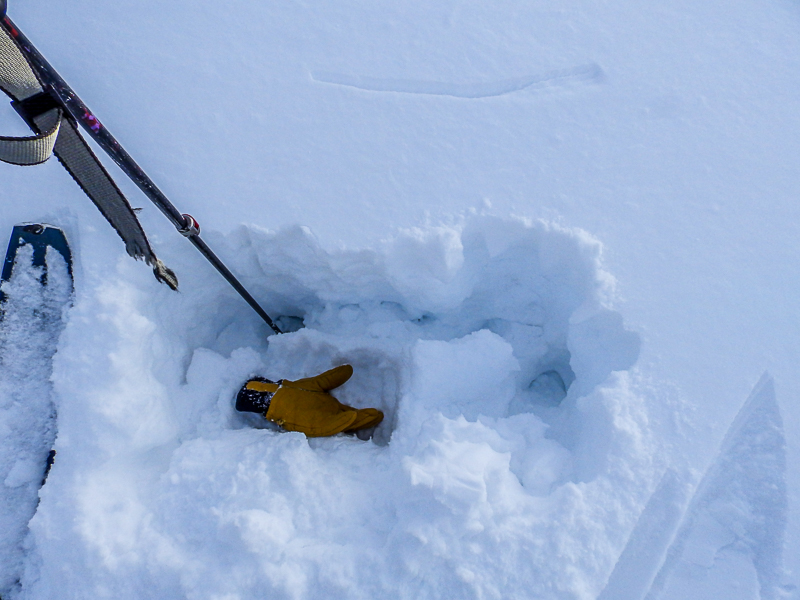 Photo below: Mixed travel conditions, easy trail breaking. Last weeks skin track visible in photo, this was a trench last week. 8,200' NW aspect on a ridge.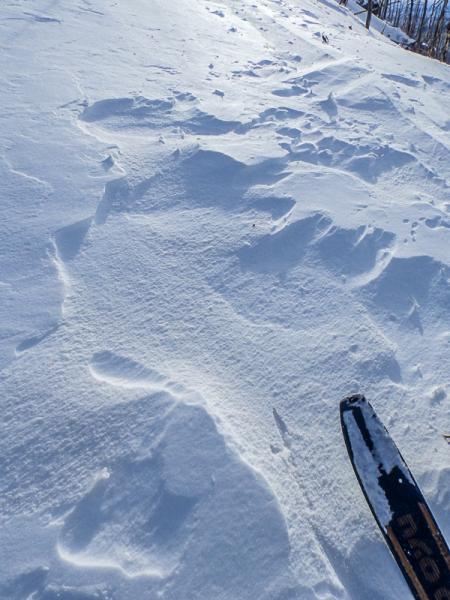 Snow Profile Coordinates: