Comments:
No profile picture. HST-8" with 14-16 sitting on the old snow surface. ECTN in this area.
Also, I tried some shear testing where the new snow is sitting on the crust, seemed well bonded, no shears.
Photos:
1. This track was a trench on Friday.
2 - 4: sensitive cornices
5- Wind transport.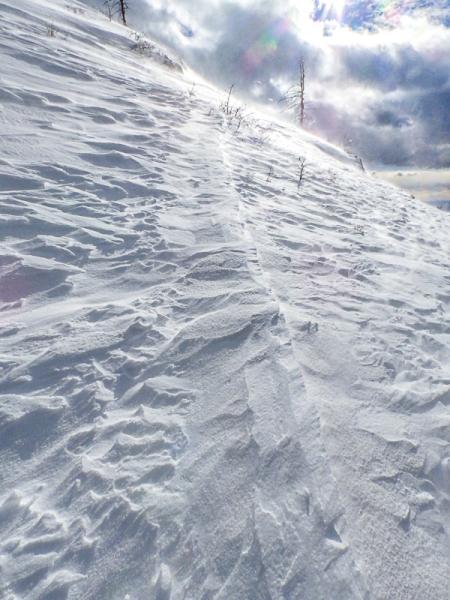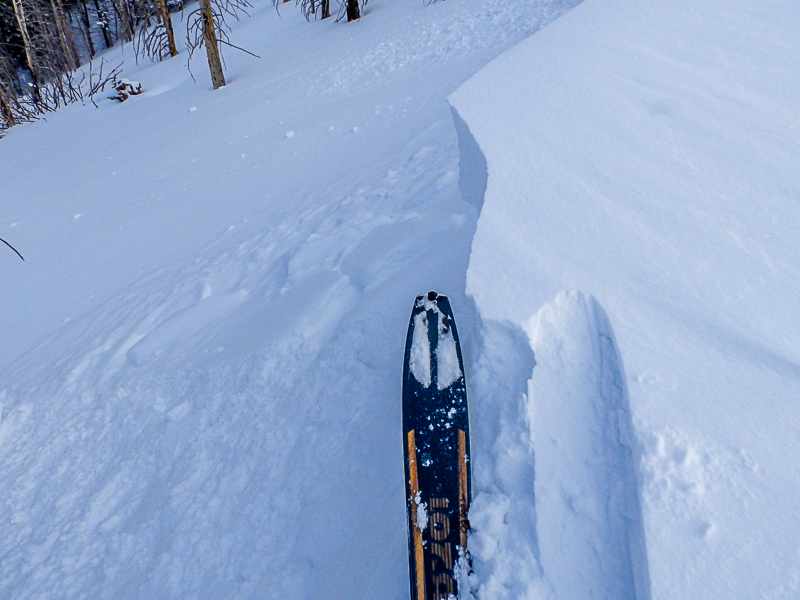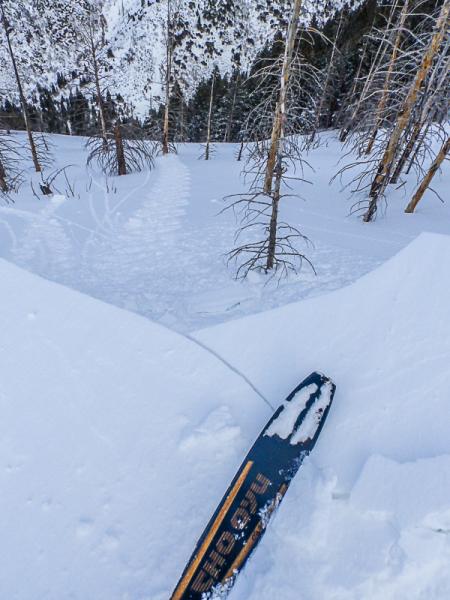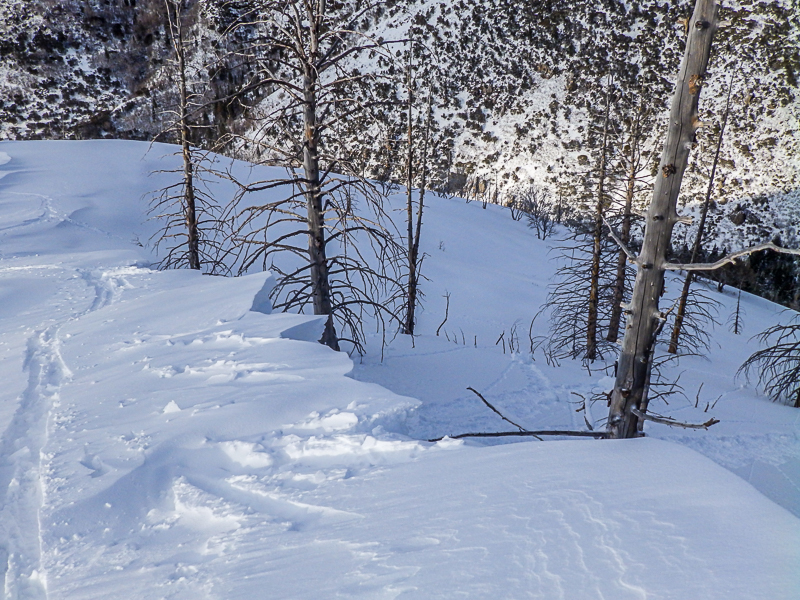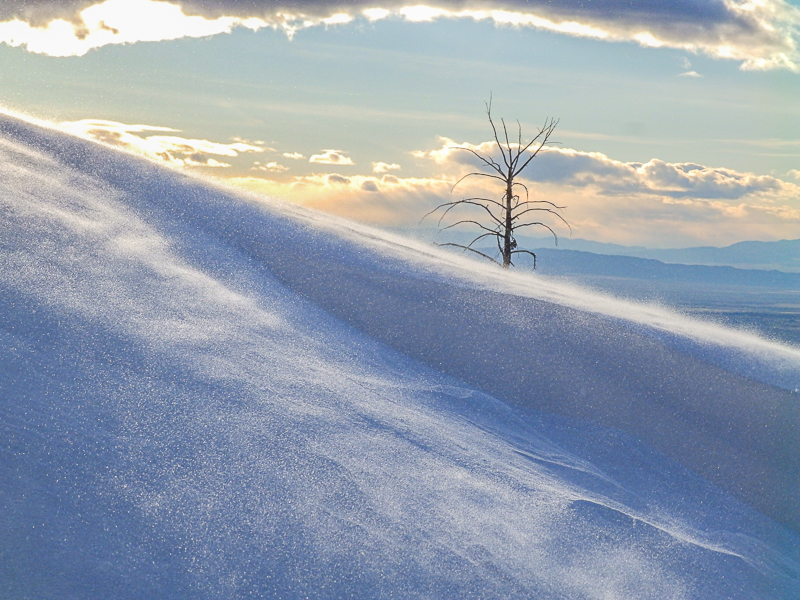 Overall I would say considerable hazard in wind loaded areas. Moderate in wind sheltered areas below 8,000'. I was able to ski 40 degree slopes in wind sheltered areas lower elevation areas..
Snow Profile Coordinates: