Location Name or Route:
skyline, south of north ogden divide to 7800ft.
Comments:
photos:
1. Mild storm sluffing on a 52 deg. test slope
2. Cornice formation, note the southwest ridge in the background is nearly bare of snow. Yesterday it was covered with snow.
3&4. Cornice fracture, very sensitive. This was a sofa sized cornice drop even though the photo does not show it.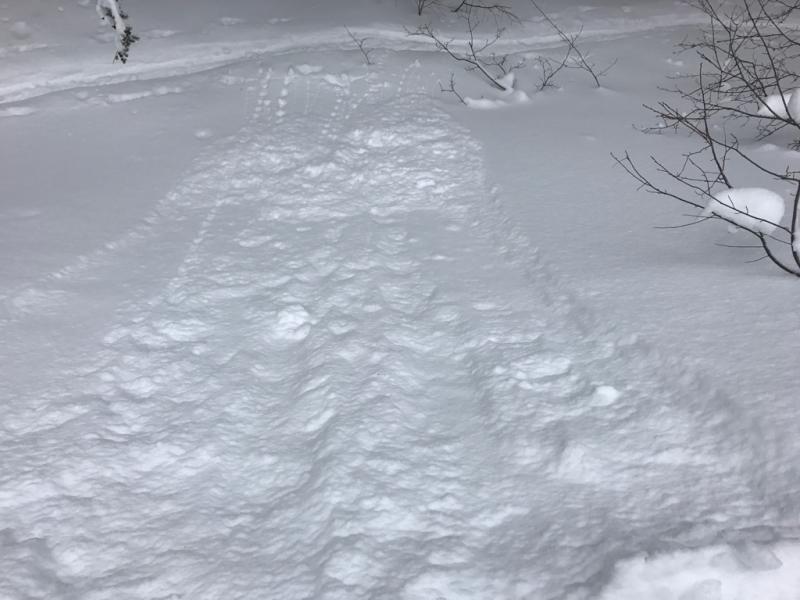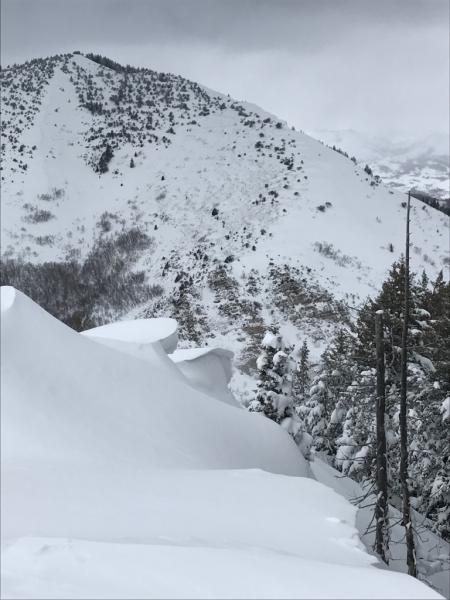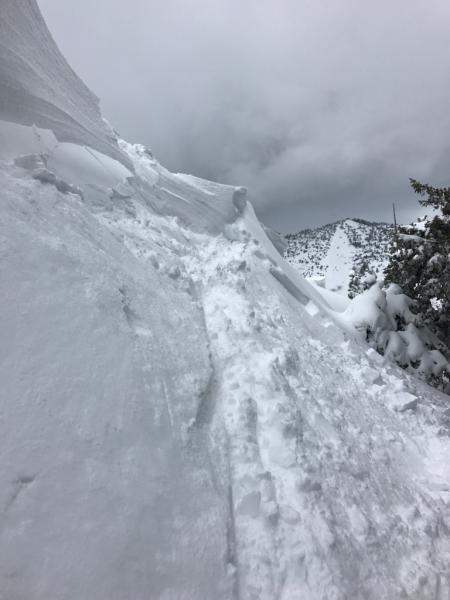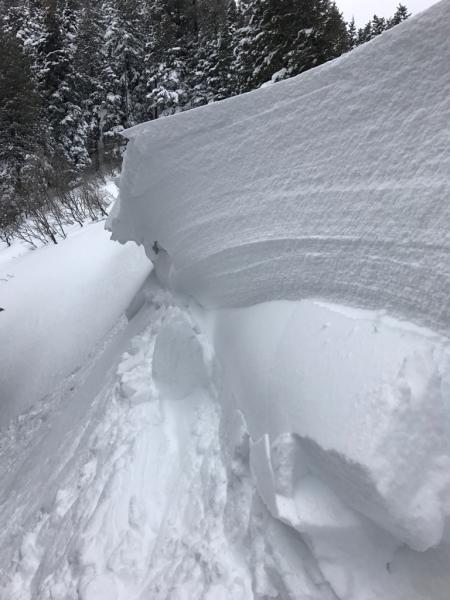 The wind slab is not to be trusted. It was sensitive and difficult to see with the flat light. (easier to feel the hollowness). The conditions down low are awesome with low hazard as I observed.
Snow Profile Coordinates: