Comments:
HST = 10". Crust surface is visible.
Photo below, sluffing at 6,800'.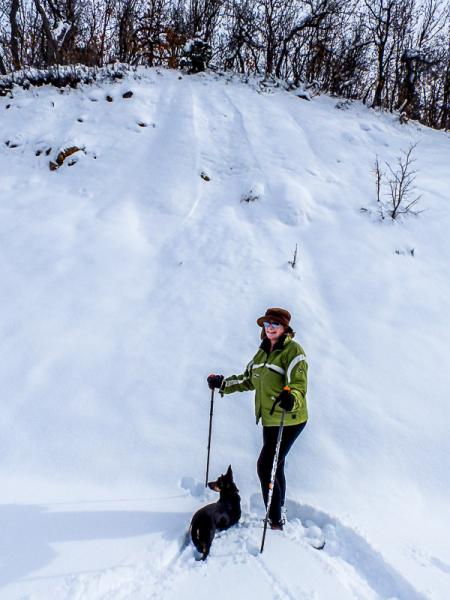 A short tour to get some of tomorrow's trail breaking done in advance.
Still partial access with additional walking until some of the low elevation snow melts.
Overall I would speculate a moderate hazard consistent with the Skyline forecast but would be concerned about the storm slab sliding above the crust.
Snow Profile Coordinates: