Comments:
The Cornices are getting BIG on the high ridges.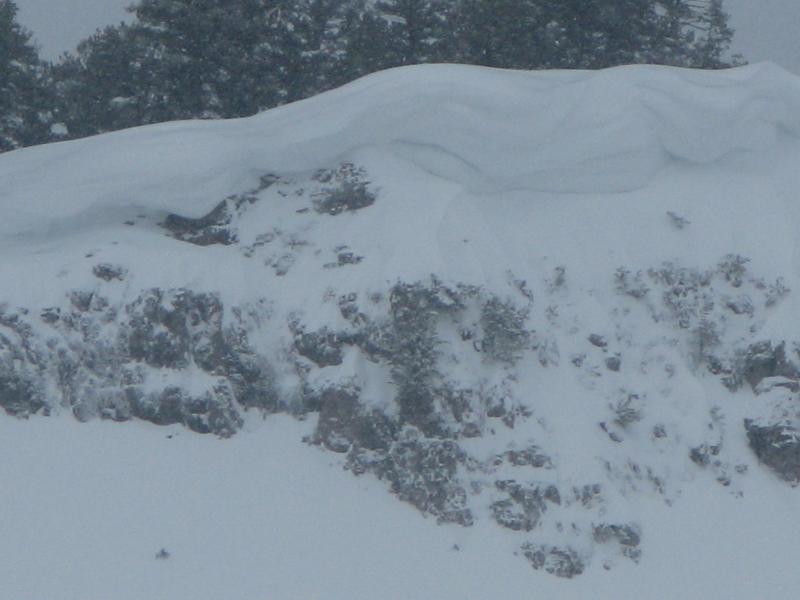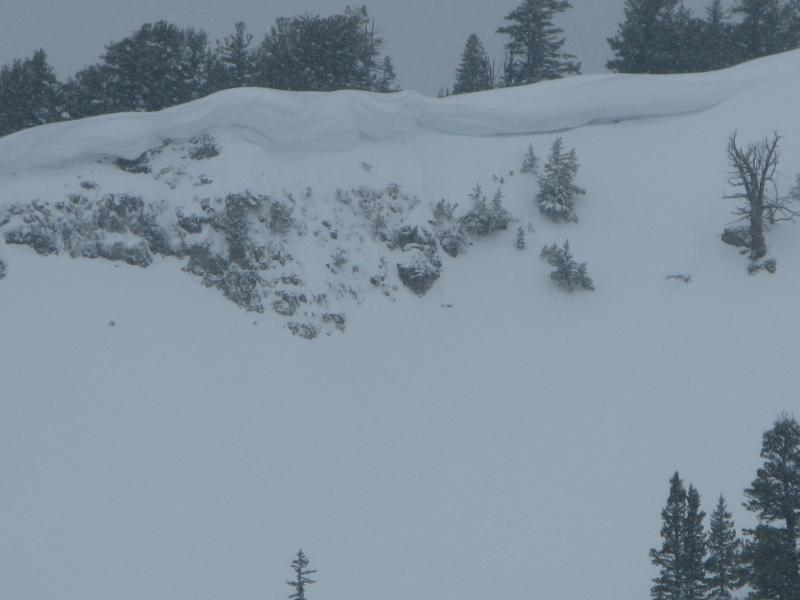 I could see evidence of some natural activity on the south ridge of Mt. Magog from Sunday.
I triggered a small storm slab avalanche on a very steep test slope. The 14" deep and 20' wide avalanche failed on small faceted grains and ran on the thick 2/10 rain-crust.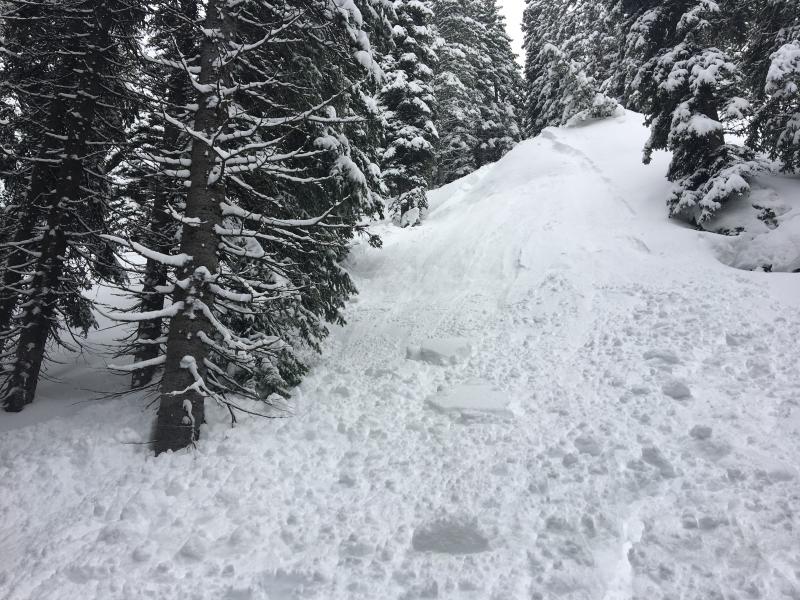 Snow Profile Coordinates: