Comments:
Note rounding damp facets in photo - these facets weakest an inch or two above the Feb 10 rain crust. Still, not much energy along with moderate to hard test scores. No propagation.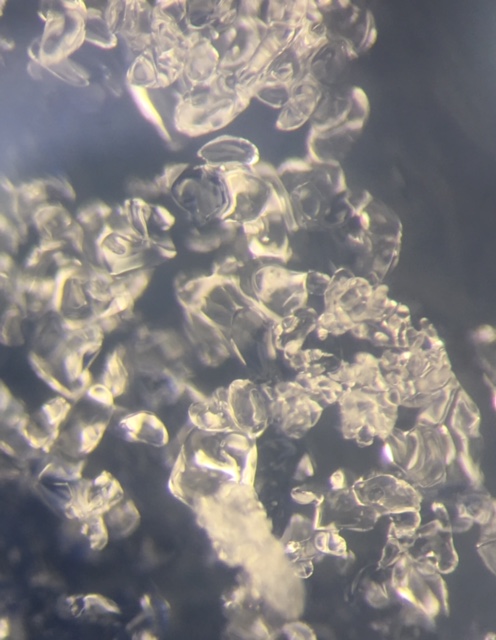 As noted by Jim Steenburgh in a Wasatch Weather Weenie post from the other day -
Let's hope that storm and interval stakes are cleared by the "brushy" side instead of the scraper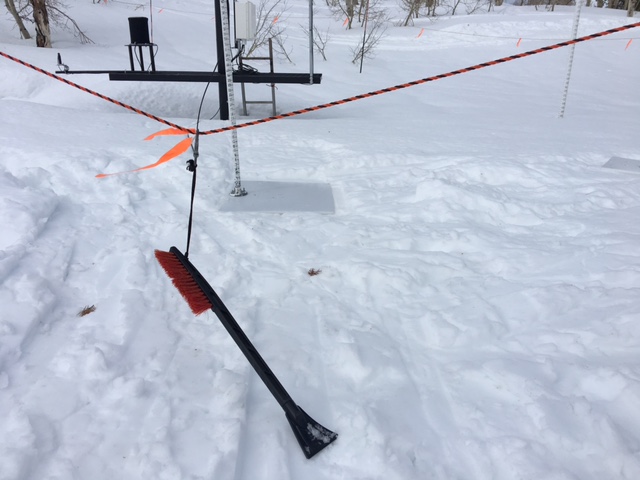 Cornices, hard wind slabs of concern though feel that the wind slabs should be quickly healing with the warm weather and subsequent sintering of snow layers. Old healing facets above the crust suspected to be activated with significant loading; otherwise new snow should bond well to old surfaces; just a matter of precipitation intensity and accompanying winds.
Snow Profile Coordinates: