Comments:
Wet activity on a steep east facing slope.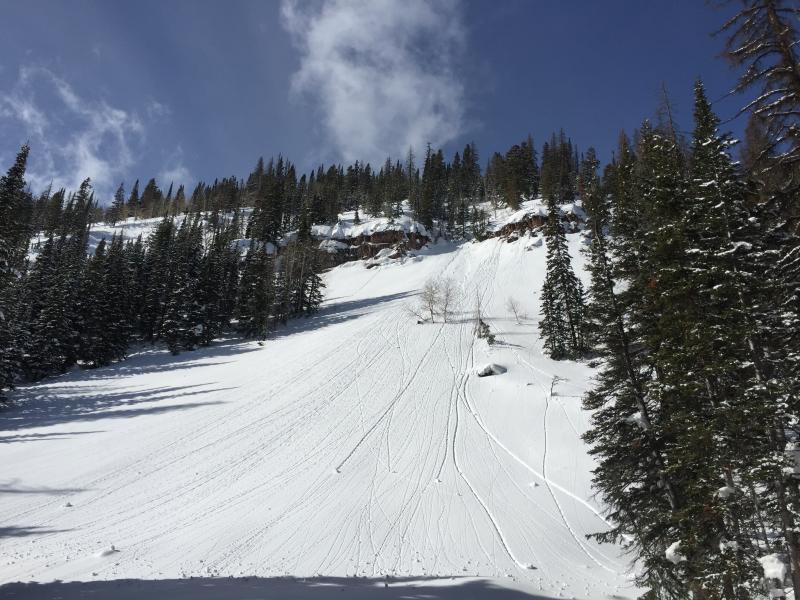 First photo: cracking.
Second and third photos: preserved, buried surface hoar.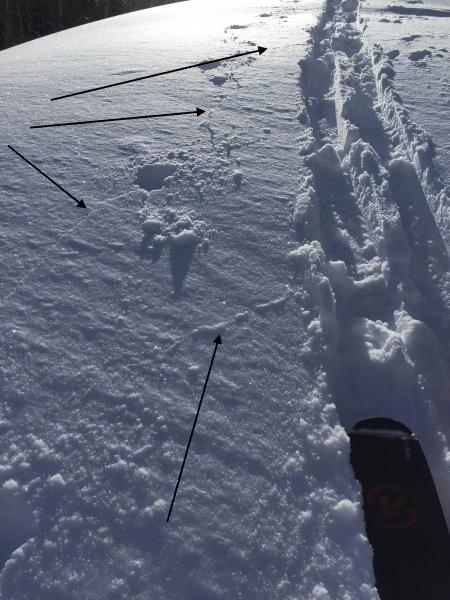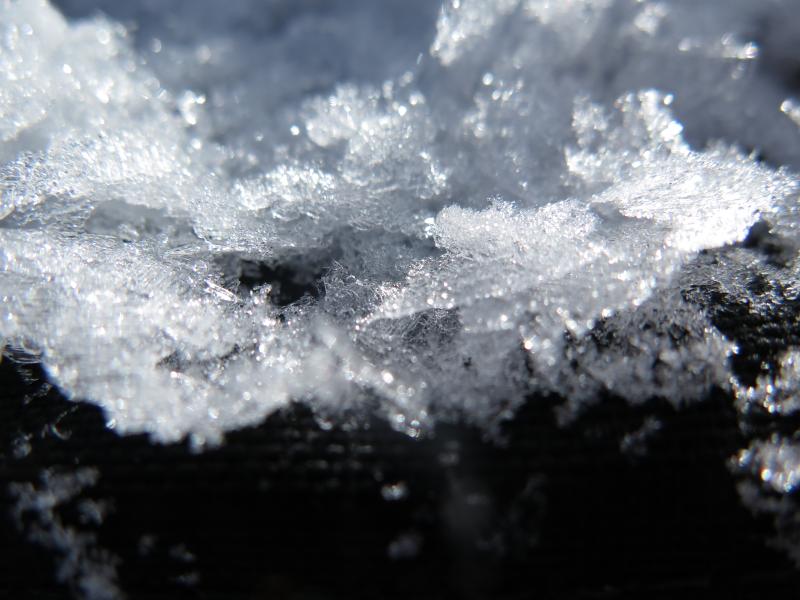 Was finding yesterday's storm snow not bonding that well to the old snow surface. Was a none-issue today and guessing it should settle out quickly.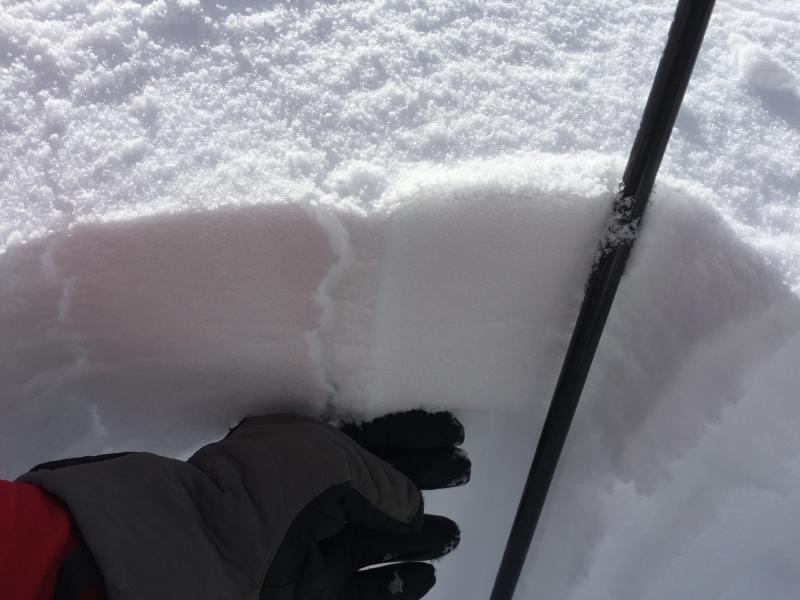 Traveled the north half of the compass from 7400-10,500 today.
With more snow forecasted, the increased water weight will bring back to life the persistent slab issue we are having with the buried surface hoar.
Snow Profile Coordinates: