Comments:
Cornices growing with the wind, this one faces NE at 8950'.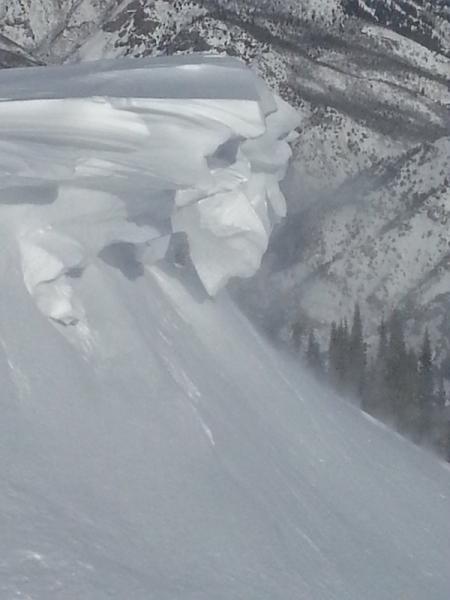 4" wind slab on NE aspect, 8900', was reactive to cuts.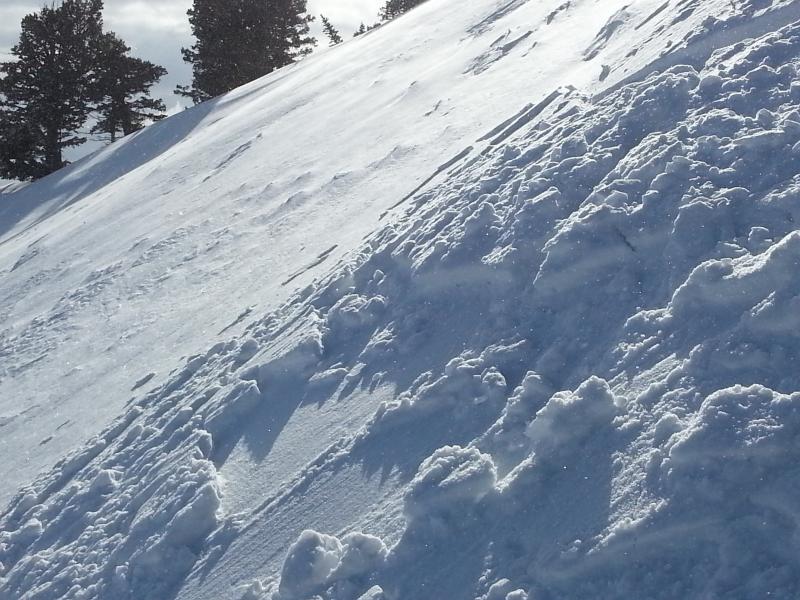 4 to 5" deep wind slab, 8500' W aspect, 35' wide was the largest result, in a half mile of cuts along ridges. Other pockets were 5 to 10 feet wide.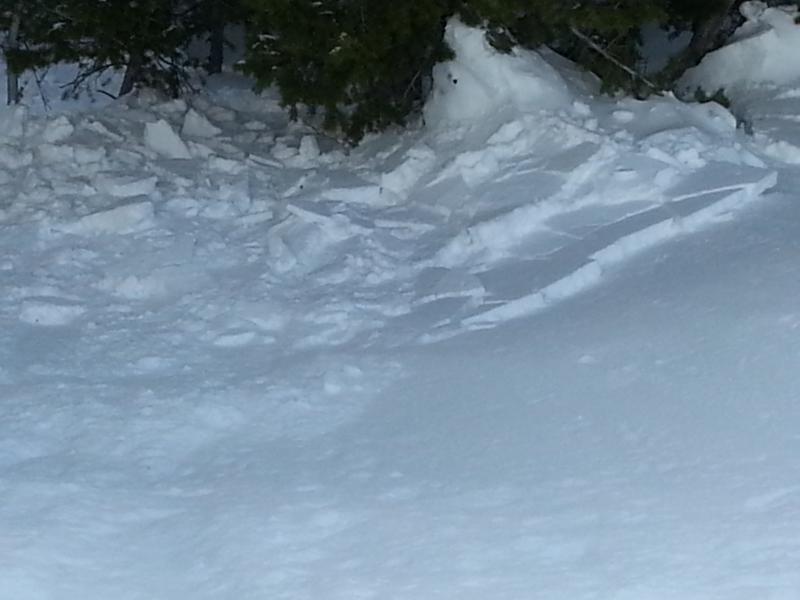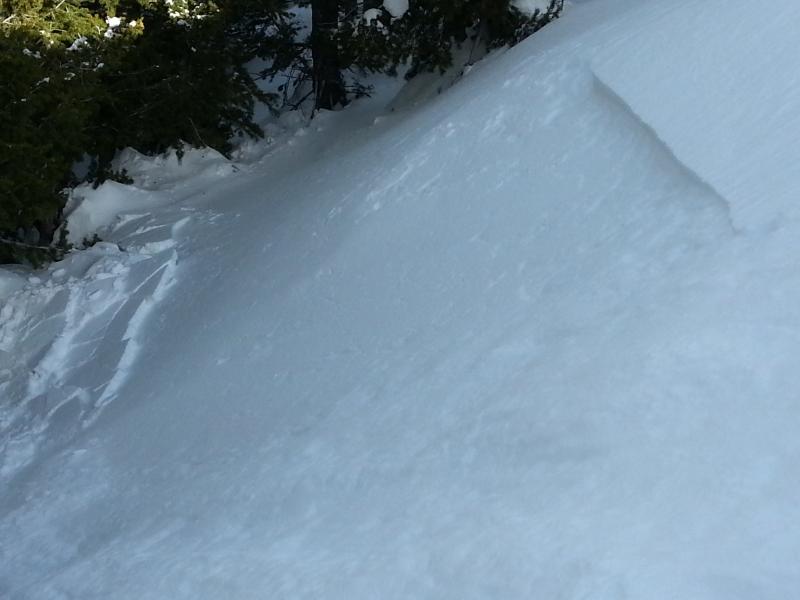 Cracking at 8400', W aspect, cutting near the top of a ridge.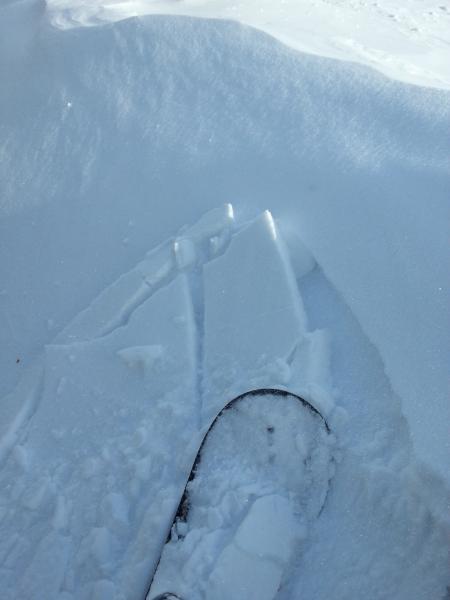 Snow Profile Coordinates: