Comments:
Good visibility for looking at older avalanches:
The first avalanche presumably came down on the morning of 12/16: loading up high brought snow down through a lower-elevation track where it entrained snow that had soaked up plenty of recent rain.
The second presumably occurred after the Christmas storm: on the 27th high winds blew from the SSE across Bunnell's ridge and might have transported the new snow unto the north side. The would-be slide cracked wide (over 100 ') but didn't appear to make it throught the wall of trees into the steeper slopes below.
The 3rd set of avalanches--minor loose sluffs running on steep terrain--speak to the weak surface snow. We saw most on South aspects but that could be a function of our view: East and North East also had sluffing. Nothing that we saw stepped down into a layer below.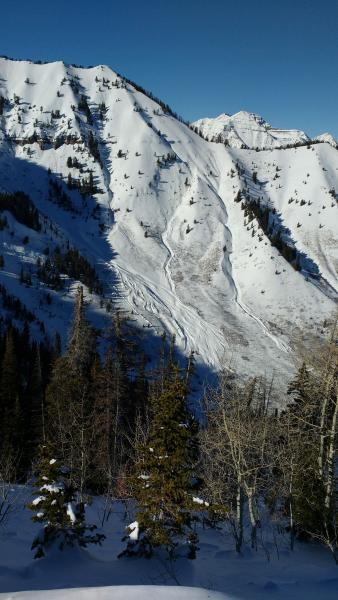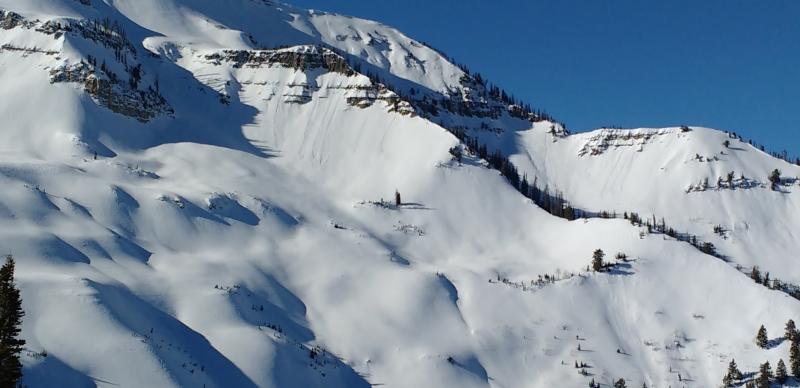 Snow Profile Coordinates: