Comments:
We took a trip up Cherry Creek Canyon to see how the conditions were looking. We found extremely sensitive wind slabs along the ridgelines. Wind slabs were cracking on all aspects at lower elevations failing on the solid rain crusts (see the first picture). Above 8000 things were bonding a little better but the winds from the last 3 days have scoured many areas of any transportable snow. We noticed several natural cornice falls from the last couple of days but nothing ran very far or propagated into deeper snow layers (2nd Picture).
We sawed a sizeable cornice onto a 35 degree northeast facing slope at 8840 feet with no results (see picture 3). Pit tests were done on a sheltered 30 degree, northeast facing slope around 8400 feet (See picture 4). We found several layers in the 48" snowpack but for the most part they were unreactive to tests. We had several compression test failures on two layers at 12 and 20 inches but the failures were in the hard range CTH23-27. I got a failure of the extended column at ECTN27 but it did not propagate.
Overall we found relatively stable conditions in sheltered terrain and the snowpack is as solid as we seen in a while. Check out the columns I pulled out of the pit after conducting CT tests with failures only found at the top of the column (Picture 5).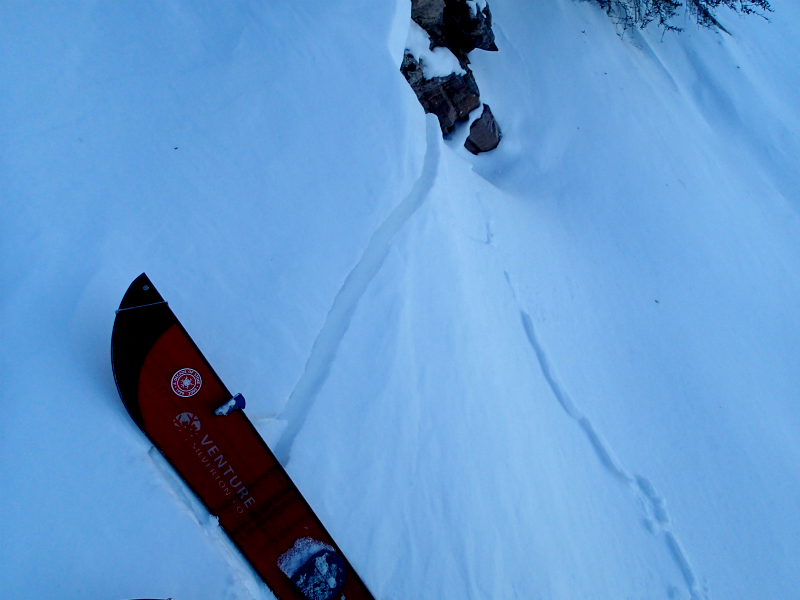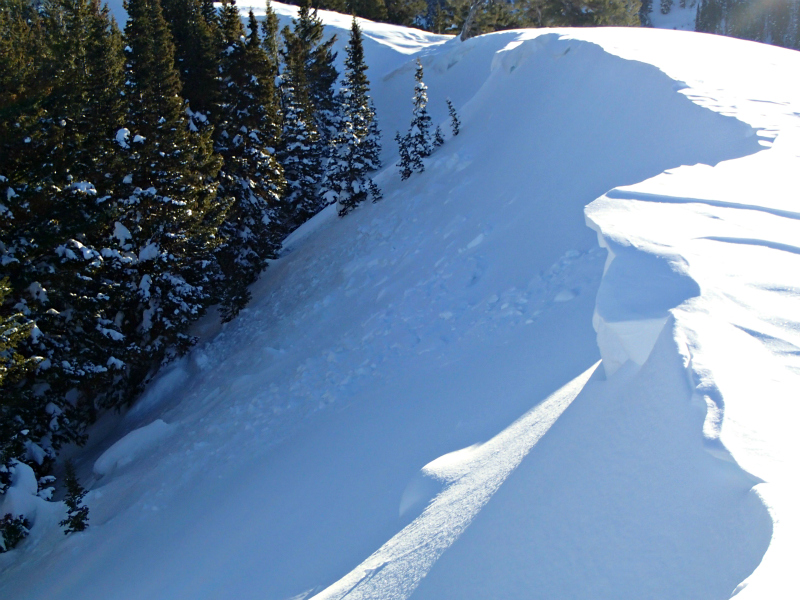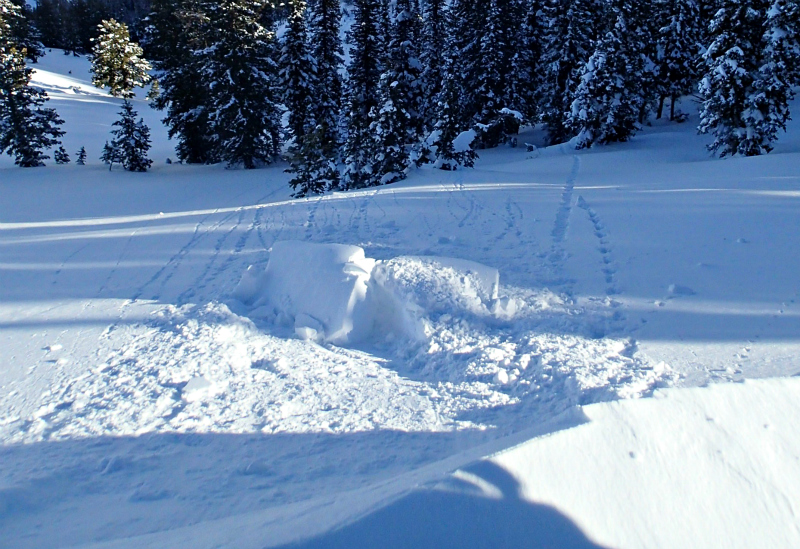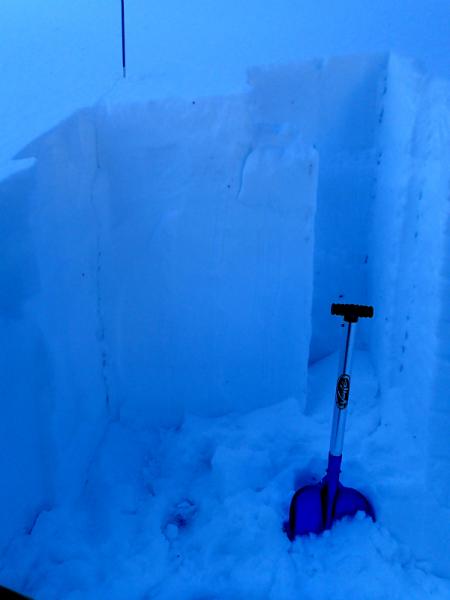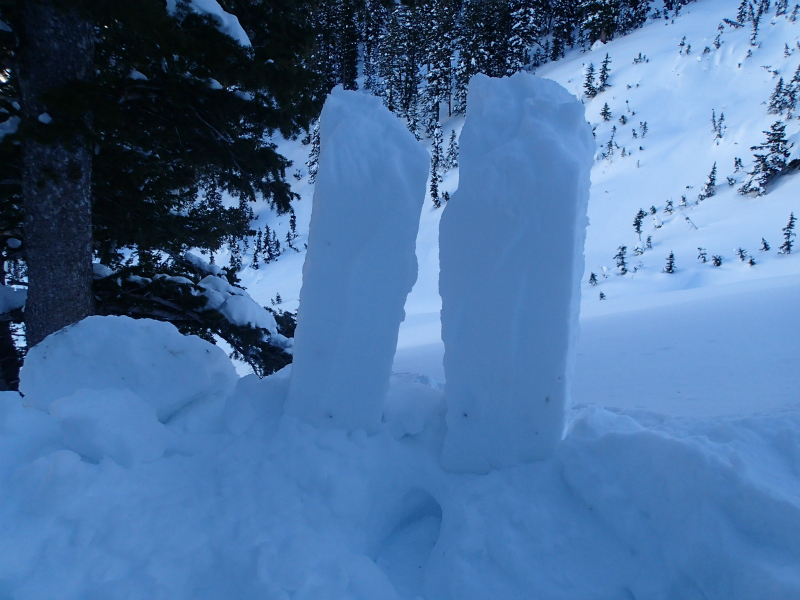 Snow Profile Coordinates: