Comments:
HS - 32" in this area which is a gully that blows in, HS was 12" only 10' away from the pit. Snow profile shows 4" of basal facets (2 finger) overlain by 28" of wind deposited snow mostly in the 1 finger range with an occasional layer of 2 finger snow.
Of note, the facets were not very weak as evidenced by the 2 finger hardness. See below for a photo of the facets.
Snow pit as located at about 2/3 height in the 2nd photo below. Pit was accessed the lookers right side of the shot by ascending up the thin scoured area shown in the 3rd photo below. This is a good safe way to access terrain in this area.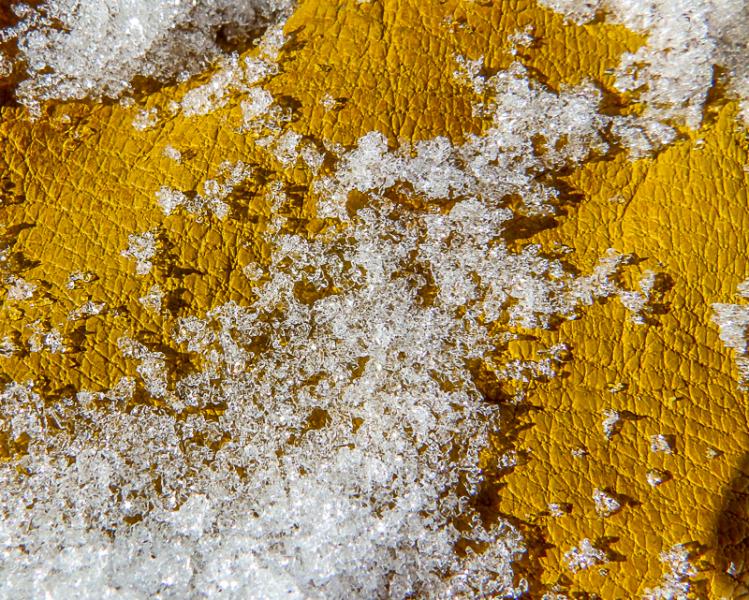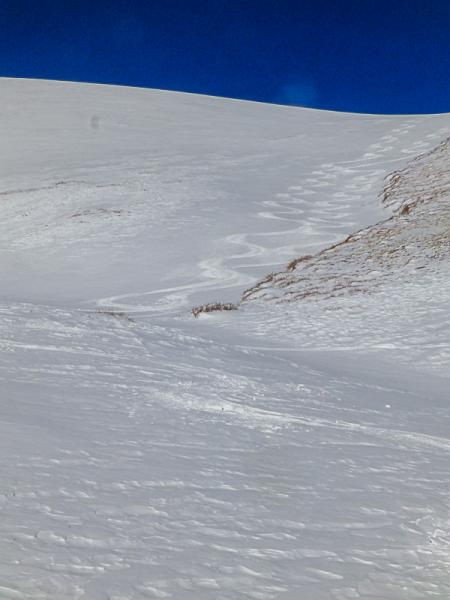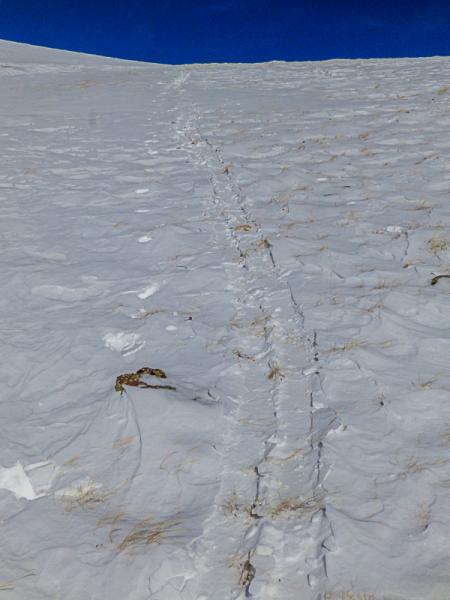 Photo below: I have three words for snow, today I will use two of them: Not Powder......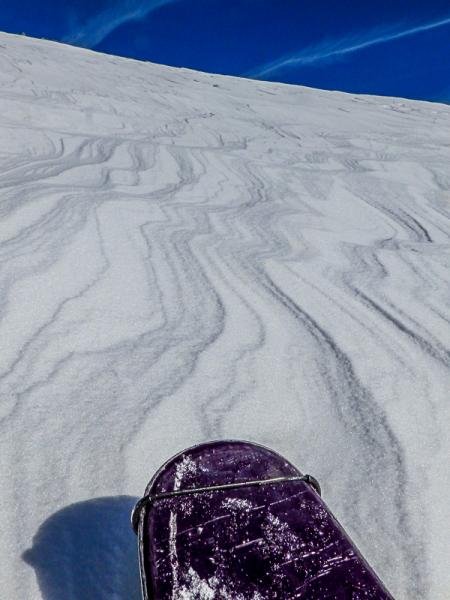 Photos below: 1st - Typical terrain, extreme guys will have to wait for the steep norths to fill in.
2nd - Panorama looking north from Mt. Holly to south facing terrain.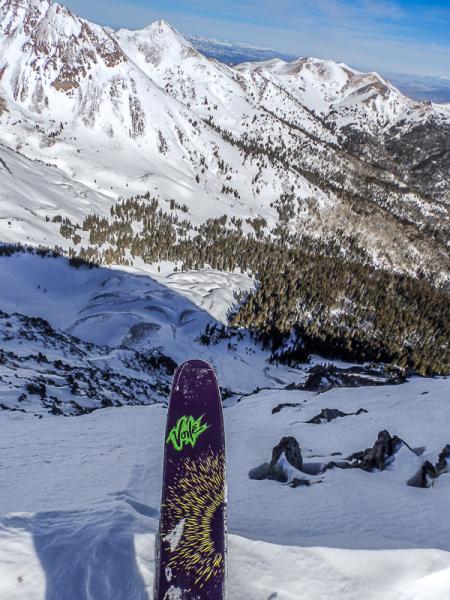 I would say generally a moderate hazard.
Snow Profile Coordinates: