Location Name or Route:
Pahvant Range - Dead Horse Pass (Horse Hollow)
Comments:
HS approx. 8" , HST approx. 4'. No faceting at this location. Trees were covered in rime but I did not observe a rime crust. Would be worthwhile looking for one if anyone is in the upper elevations.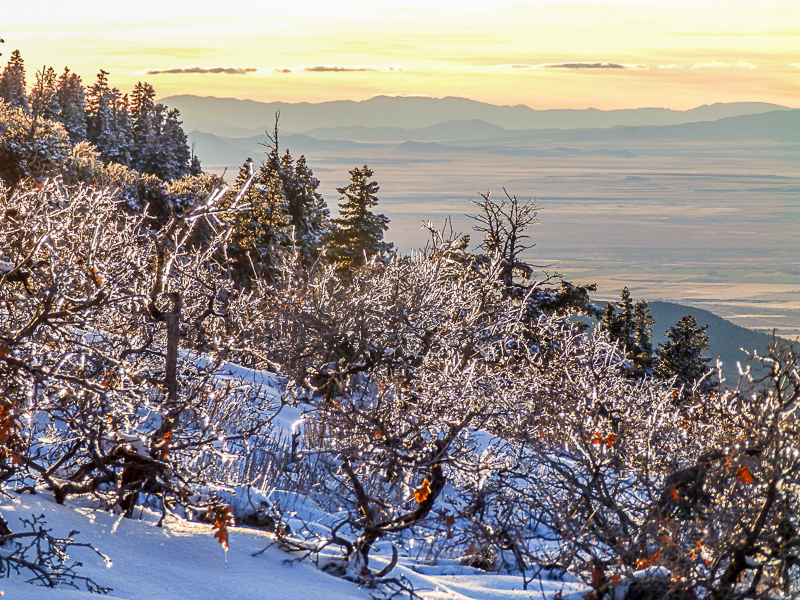 Photos of rime on trees. At 1st I thought it might have been freezing rain but on closer inspection it was rime that went through a melt-freeze cycle today.
I think I am safe saying no danger in this area.
Note: Dead Horse Pass is named after a dead horse that went lame and was put down by a hunter, luckily it is almost completely covered by snow.
Central UT Snotel Sites:
Pahvants:
Pinecreek 14" (8,800')
Bob's Hollow 8" (9,300', this is a brand new site)
Tushers: Big Flat 12" (10,300')
Brainhead: 12" (9,970')
Snow Profile Coordinates: