Observer Name:
Brett Kobernik - Lara Kendall
Location Name or Route:
Skyine Summit, Miller Flat, Electric Lake areas
Comments:
Below is photo of a cornice that broke off naturally during the wind loading. This is the type of slope you'll want to avoid again on Monday.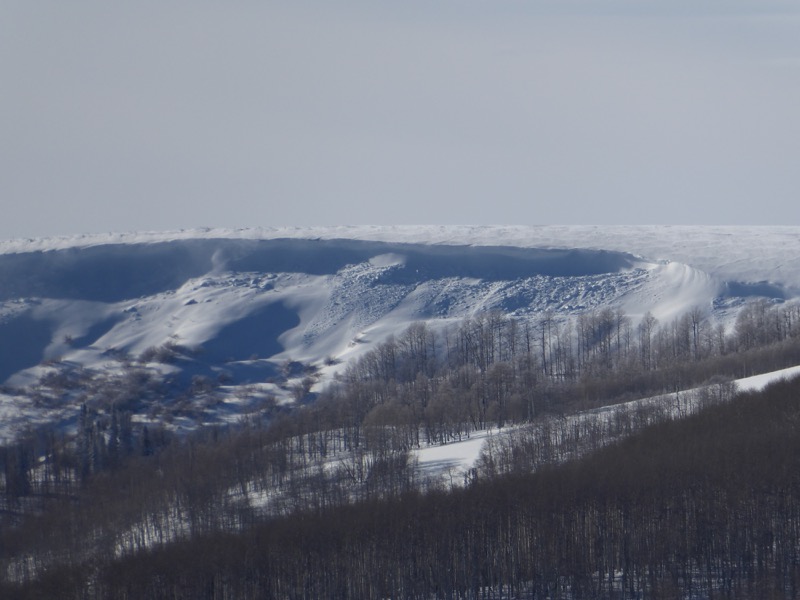 Most terrain has a MODERATE avalanche danger but there are areas with a CONSIDERABLE avalanche danger on the higher more east facing steep slopes.
Snow Profile Coordinates: