Comments:
Of note is the base of the profile, damp recrystallized snow, no facets. Mid pack is very strong in this area. North aspects felt a bit weaker while skiing.
A slight density inversion in this week's snow, it is possible to shear it by hand in some locations.
Photos below, fog and typical terrain.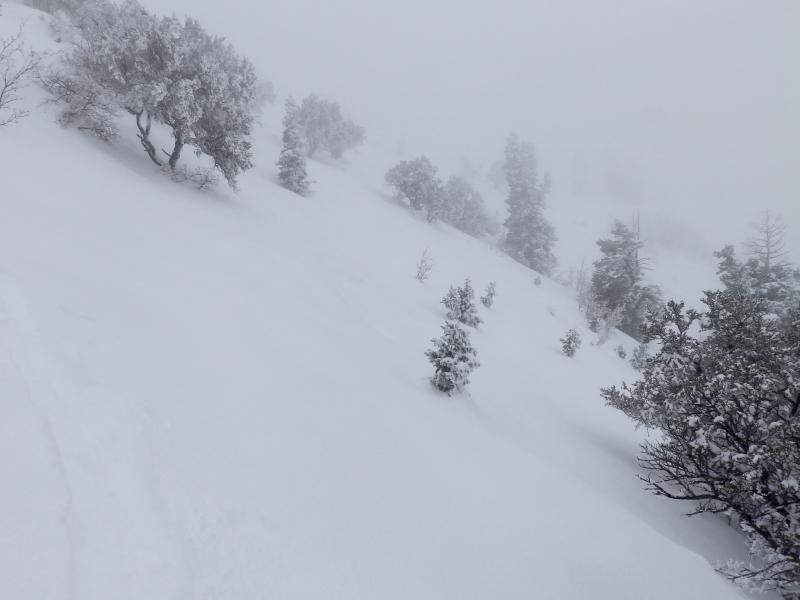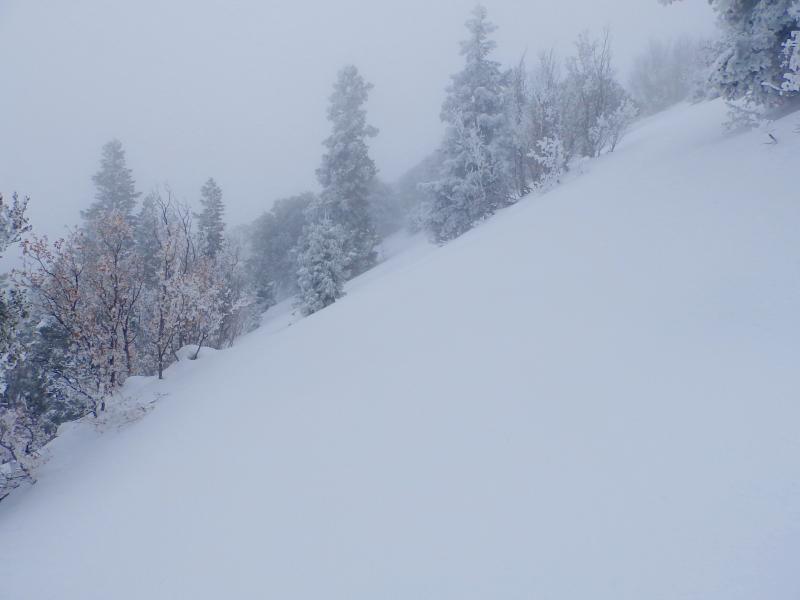 Overall an impressive snow pack for mid elevations in this area, I would imagine that some of the terrain I have skied in the last two days is not always skiable this time of year.
Peak 8304 forms the north side of Mountain Sheep Canyon. Exited into Horse Hollow, not for the faint of heart, major bushwhacking! No signs of traffic on the Chalk Creek road on the climb back to the Pavant Valley from the base of Horse Hollow.
Hazard is for areas traveled only, I was not in any wind exposed areas that may contain wind slabs.
Snow Profile Coordinates: