Location Name or Route:
Pavant Range - Horse Hollow
Comments:
Of note is a solid and mostly supportable mid-pack, basal facets healing well in this area.
Some due north areas contained weaker snow, also plenty of thin rocky areas with rotted snow in areas around rock bands.
Photo below, snow flurry moving in from west.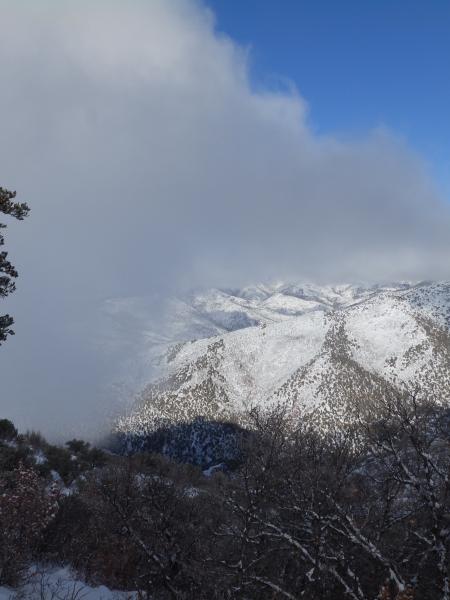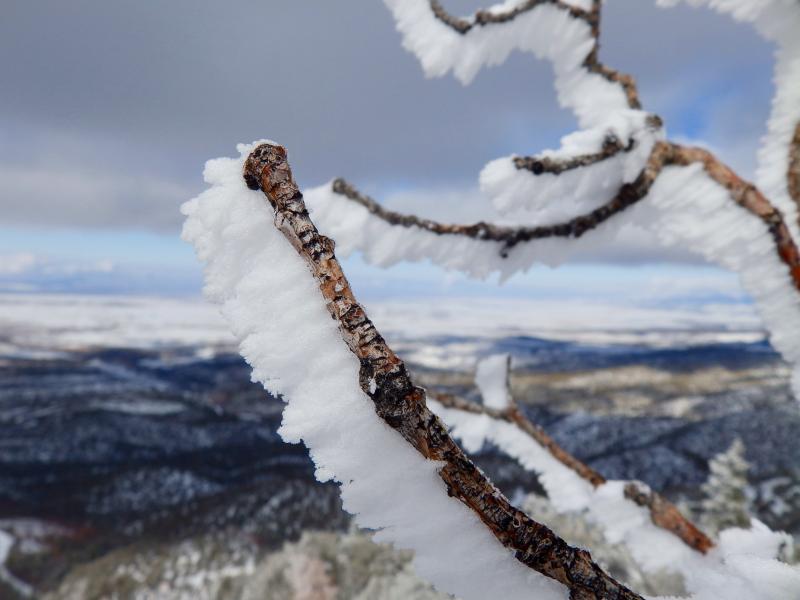 Hazard rating based on low and mid elevation areas traveled today. I was surprised by the lack of sled traffic on the Chalk Creek road, had to break trail part of the way at 9 am!
Photo below, gratuitous shrub and mt. mahogany skiing photo.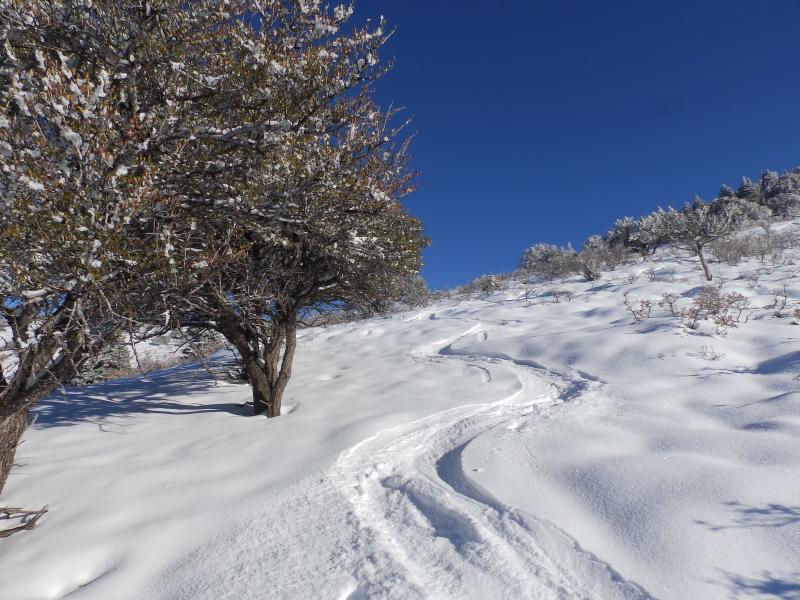 Snow Profile Coordinates: