Location Name or Route:
South Fork of Big Springs
Comments:
Wow! Another day of viewing massive avalanches that ran during the Xmas cycle. Pretty much the entire upper end of the south fork of Big Springs released. This included west, north and east aspects with crowns at various elevations. Here are some photos in the Big Springs Avalanche Report.
We could see other crowns all over Big Springs but we were not up close to confirm that the rest of Big Springs avalanched like the south fork did. My best guess is that the rest of Big Springs avalanched just like the south fork did.
We were able to find an area to do a snowpit profile where the entire season's snowpack remains in place. (not many places like that up there!) I thought it looked pretty good with the weak faceted snow near the ground no doubt increasing in hand hardness indicating it is indeed strengthening. The snowprofile was produced with the new Avatech SP2 electronic snowprofile probe. We also dug here to confirm the profile from the device. It matched up quite well to our manual findings. The mid December rain crust is very evident in the profile although there is no monkey business going on around it.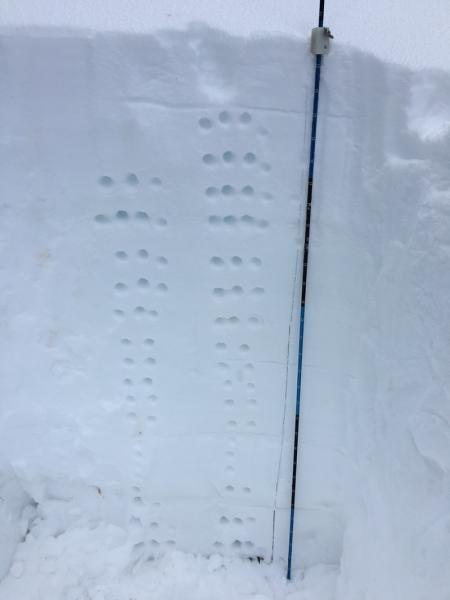 We got up into one of the west facing starting zones which avalanched. The bed surface has about 12 to 18" of new snow on it. The structure at this location looked ok with most of the faceted snow washed out by the avalanche. There were a few places in the track where there were some loose facets left. These paths that ran will need to be monitored closely as time goes on. If we go into a long period of high pressure, they could again become weak under the near surface faceting process. In the short term, I would also be careful of any recent wind loading that may have loaded these up.
Below, Avatech SP2 snowprofile in the starting zone.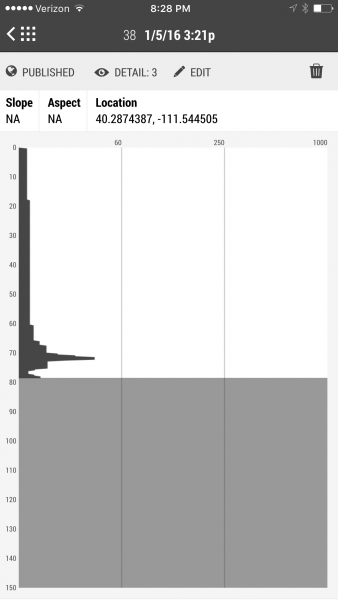 The bottom line is things in the Provo region are looking better but it's not 'anything goes'. Stability analysis is tricky even for very seasoned backcountry travelers. Below, shot of a recent little wind pocket that failed but didn't move much. Westerly facing.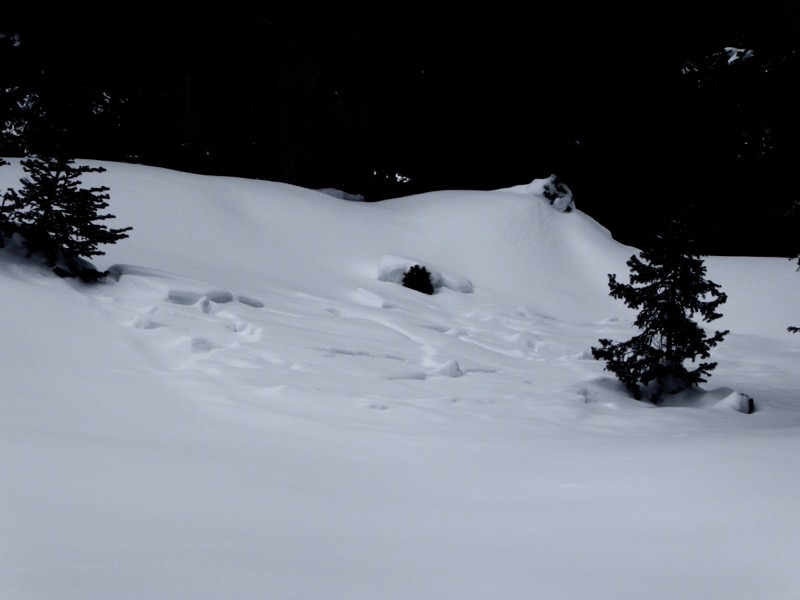 Snow Profile Coordinates: