Location Name or Route:
Box Elder--Shotgun Shoot from Dry Creek
Comments:
Goal of this quick crown profile from NNW facing 10,200' was to determine on which layer the 1/1 Avalanche slid. We were interested to find the slide cracked not in the basal facets but rather 20 cm higher. The pencil hard slab slid above 12 cm of faceting (but not loose) snow sitting on top of the Dec 17 rime/freezing rain crust. Probing the bed surface between the crown and the point where skier stepped out and triggered the slide tells a similar story, with 45-70 cm of structured snow remaining on the slope. This in contrast to most of the length of the gunshot shoot which presumably pulled out in the Christmas cycle and is now covered by an unskiably thin veneer of faceted sugar. Look-out in old paths after the next storm!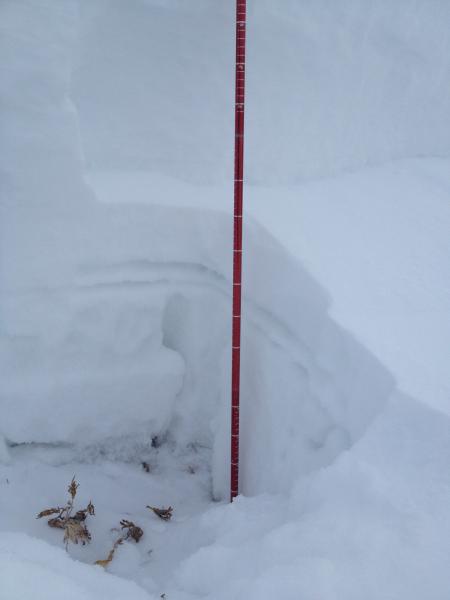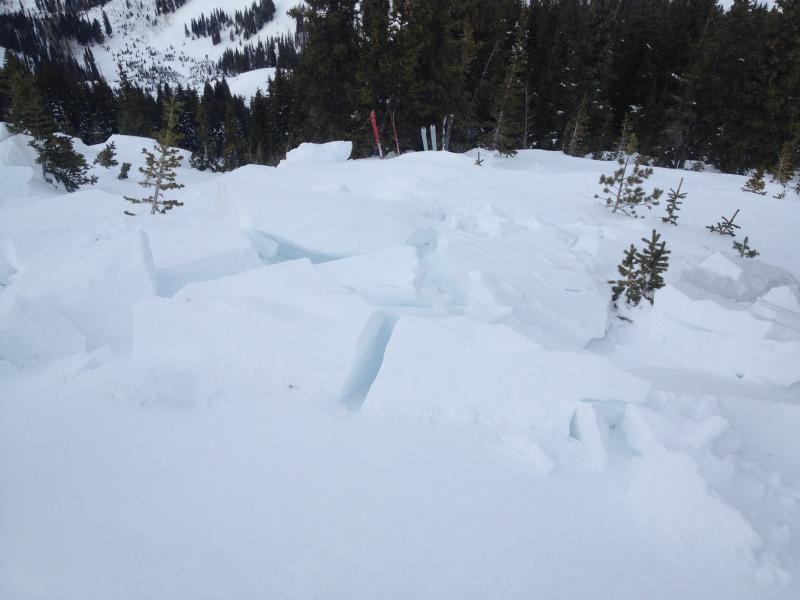 SE face shows wind damage despite low and relatively protected location.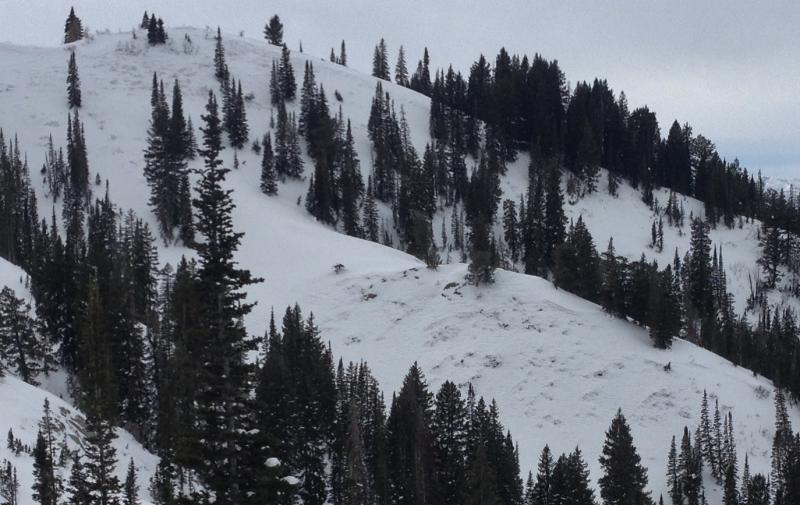 Large ungulates rate hazard as low: Our party came from Dry Creek TH to avoid the very slope their tracks zig-zag across.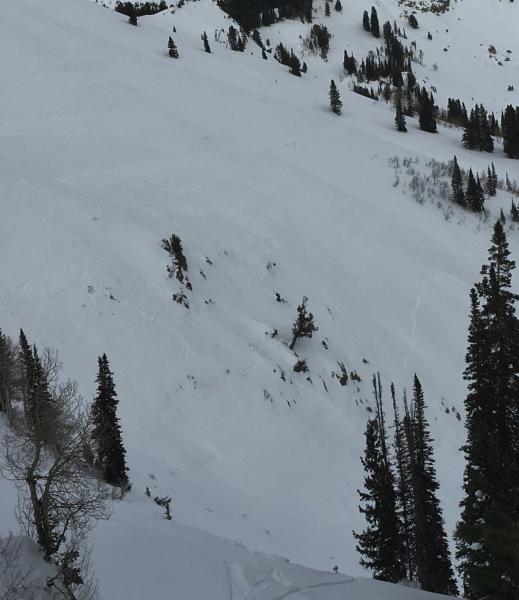 Snow Profile Coordinates: