Comments:
Of note in the above pit profile is shovel shears in the basal facets and above a 5mm knife hard crust mid pack, ECTN with a lot of weight applied at end. I dug the pit at this location to look for facets at upper elevation south aspects, not disappointed!
Photo of facets below, remember this is on a south aspect.....I am use to seeing this in Canada not Utah, time to get used to a new area!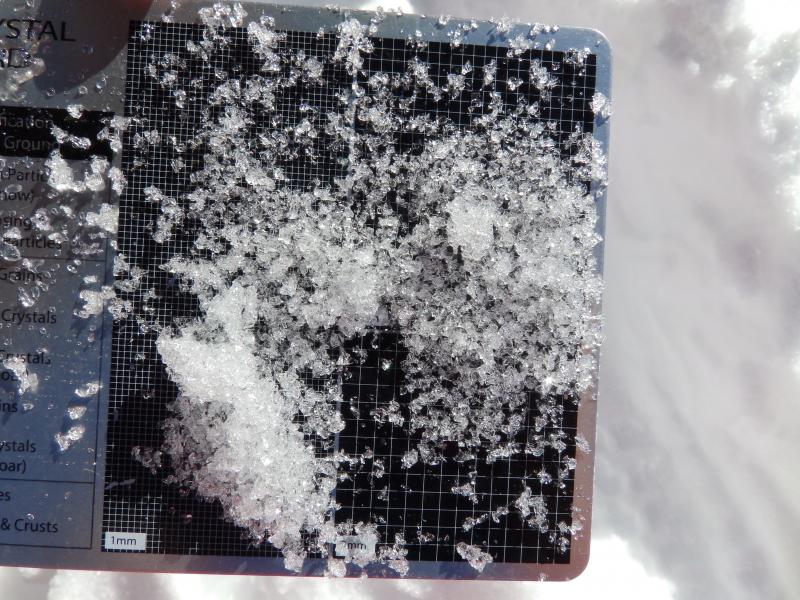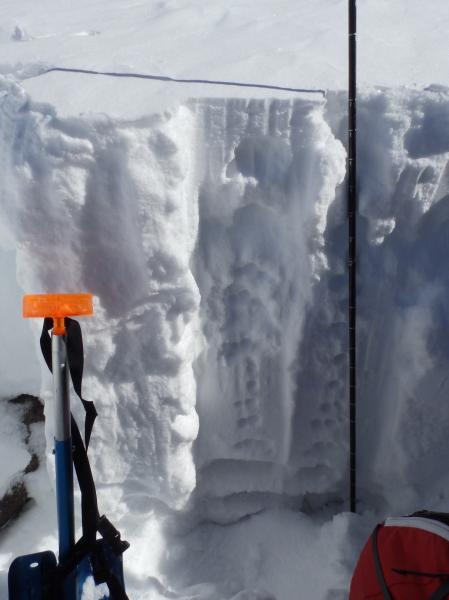 Photos of two recent avalanches below.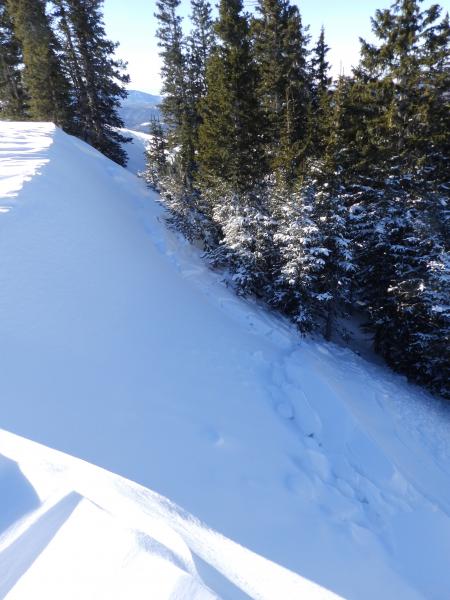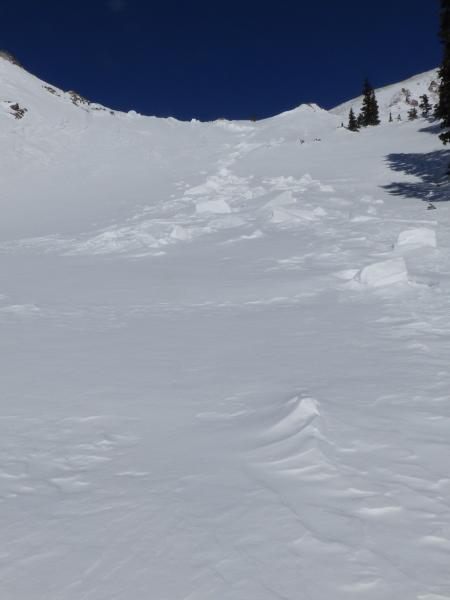 North aspects on Lake Peak consist of basal facets below a supportable 2 finger slab capped with 5" of low density snow. The low density snow may not support much of a load if the storms predicted for next week come through as predicted. This would be the initial primary hazard.
Sleds were still bogging down a bit into the basal facets
Overall a Moderate hazard, I did nor see anything alarming in any of the areas traveled today
Snow Profile Coordinates: