Location Name or Route:
Pavant Foothills - Chalk Creek
Comments:
Photo below, chalk creek road with the high country obscured by clouds. Kind of like skiing a groomed green run with 4" of fluff and no other skiers.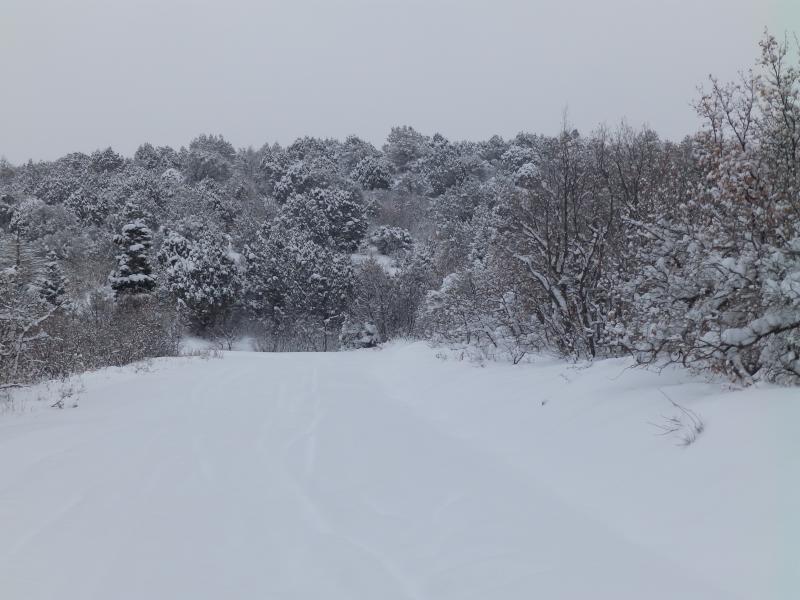 The Pine Creek Snotel site here in the Pavants is showing snow depth and SWE that is typical for the 1st week of February. Big Flat in the Tushers is similar.
Pine Creek - HS 54"
Big Flat - HS 40"
Willing to give tours to any skiers with sleds......
Hazard is for mid elevations.
Snow Profile Coordinates: