Comments:
Not able to spot the snowpit location on my Ipad, northern pavants, west side.
went to look at a new area, giant burn area with n, w and s aspects.
Photo of pit, bottom glove marks basal facets. Facets in 2nd photo.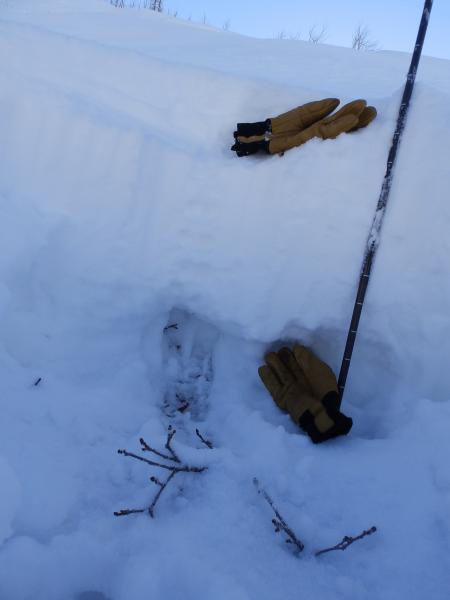 Photo below is terrain I went to look at today. Visible from I-70. Still able to 4WD into some of the terrian.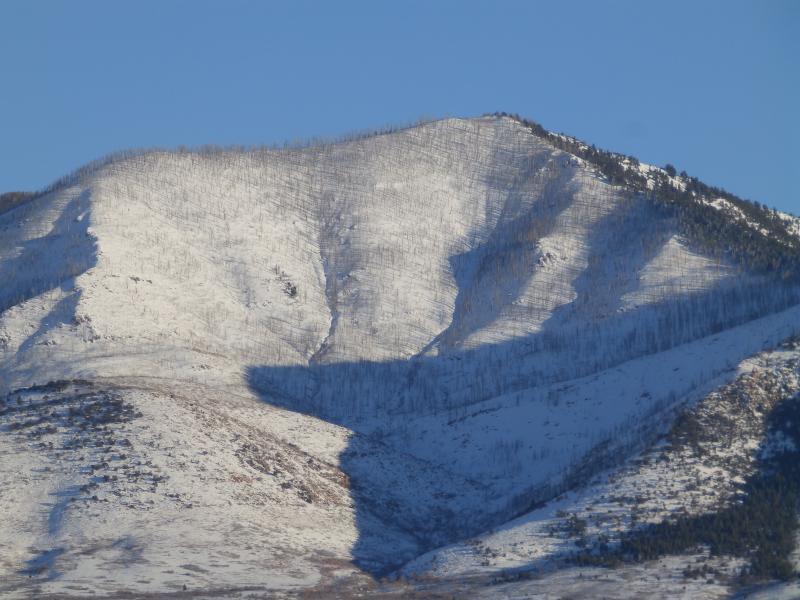 Pine Creek snotel has settled from 53" to 42" this week.
Snow depths in the Tushers range from 20" at Big Flat to 28" at the Kimberly Mine just south of I 70.
Hazard is based on what I imagine for the upper elevation north aspects, moderate elsewhere. A lot of transport onto norths today.
Snow Profile Coordinates: