Location Name or Route:
Tushers- Mt. Holly, Lake Peak
Comments:
snow profile described above in red flags.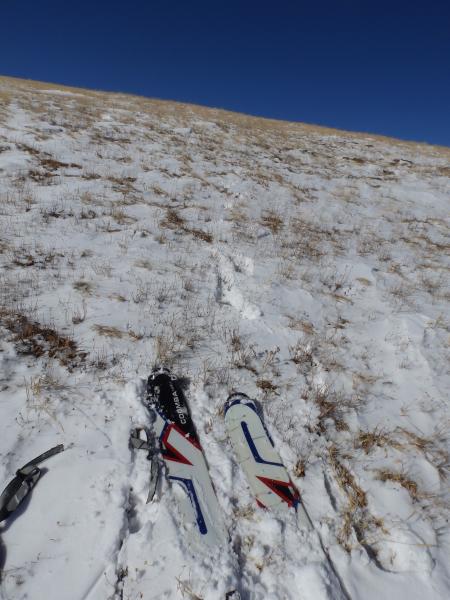 End of the line in the alpine at 11, 700', all new new snow blown away. Walking from here to the summit of Mt. Holly.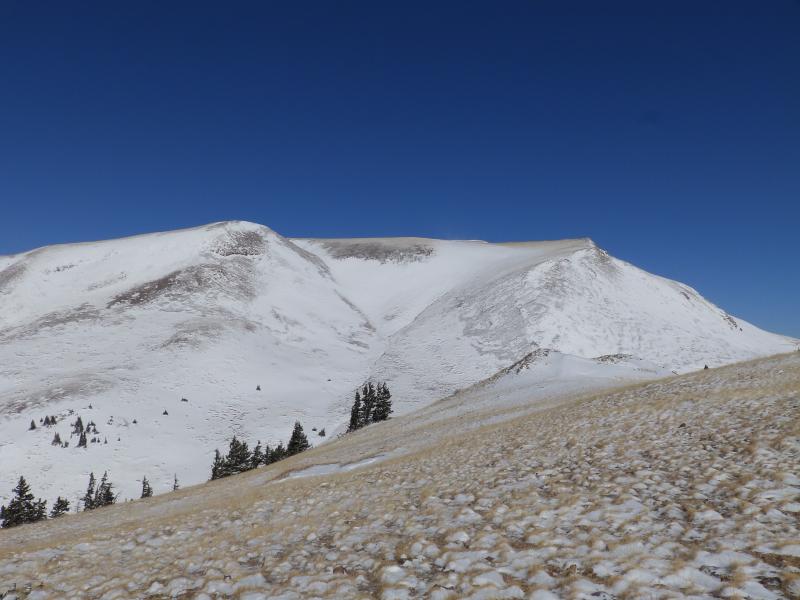 Current snow cover in the alpine, not ready for prime time.
Moderate danger is isolated but worth noting, low in most areas, if someone triggers a pocket, ride will be nasty and require many band-aids.....
Could easily be considerable on north aspects if there was more snow, all the signs are present.
Snow Profile Coordinates: