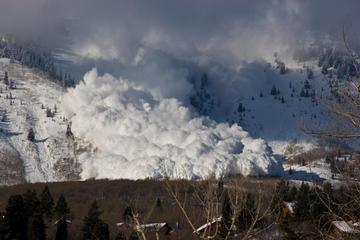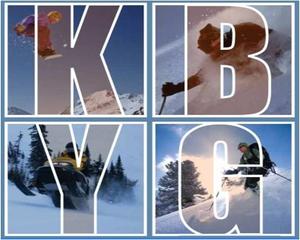 Overview
Watch the NEW 2014 Knowledge is Powder Video for motorized users
Know Before You Go is a free avalanche awareness program. Not much science, no warnings to stay out of the mountains, no formulas to memorize. In 1 hour, you will see the destructive power of avalanches, understand when and why they happen, and how you can have fun in the mountains and avoid avalanches.
The KBYG program was created for middle and high school students and can be presented in a 50 minute school assembly. The high energy video and the jaw-dropping slide show, along with the Q&A chat with an avalanche professional, takes the breath away from adults as well. Want to attend a free KBYG presentation? Check out the schedule here. Want to host a presentation for your school, scout troop, shop, employees, or community group? Contact us.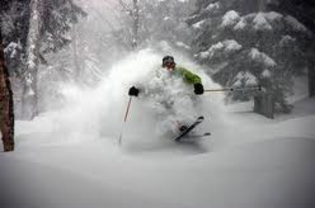 Think you know your stuff and want to test your knowledge online? Pass this quiz and receive a discount on BCA avalanche gear from our friends at Backcountry.com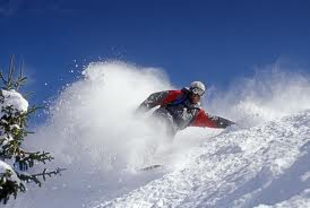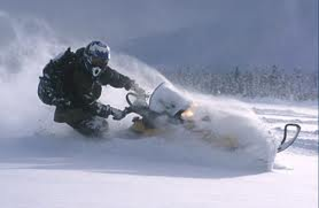 The KBYG program has 3 parts, an 18 minute video, a slide show, and a Q&A session, all led by a local avalanche professional. The images are eye-catching and pack a punch. Viewers see the
destructive power of avalanches, how people get in trouble, and the basics of how to avoid them
, all through the eyes of avalanche professionals, pro athletes, accident victims and rescuers, and their peers. We don't preach and we don't tell skiers, snowboarders, and snowmobilers to stay home - we encourage them to
get some education to get out and have fun safely
.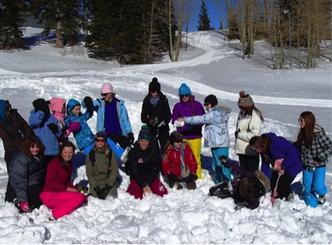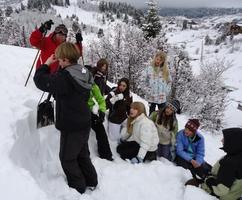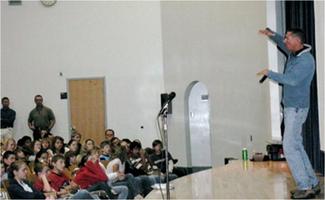 Participate in KBYG
If you would like us to present KBYG for your school class, scout troop, customers, or community in Utah, please contact us and we will arrange a free presentation. Do you have safety meetings for your employees? A KBYG talk is more exciting and engaging than talking paper cuts and ladder safety and helps keep your employees happy and safe. You provide a time and place and help us promote the event and we will do the rest. If you are outside Utah and would like to present the KBYG program, all the program materials are available free. Contact us for a free DVD copy of the video*, slide deck that you can modify to suit your local conditions, and some hints and advice on best practices. The KBYG program was developed with a series of grants on an open-source basis and the program has successfully been adopted in a number of other regions and by the National Ski Patrol.
*Copies of the video are for avalanche educators only and may be reproduced but not sold or used for any commercial purpose
We can also build custom avalanche awareness programs based on KBYG for your group. Example programs:
An extended presentation in the snow, either in the mountains or in a snowy playground, in which students learn to use rescue gear and see snow layering
KBYG talks modified to highlight the practical and exciting application of science
Shop employee learning sessions to familiarize retail employees with local avalanche issues
Background
Utah has the Greatest Snow on Earth. Utah also has some of the greatest avalanche danger in the world, within sight and only minutes away from where most of us live. Avalanches kill more people each year than any other natural event in Utah.
On December 26, 2003, a massive avalanche swept off Mt. Timponogos. 14 people out hiking and snowboarding the day after Christmas were caught up in the slide and 3 died. This didn't have to happen – the danger signs were obvious to those who understood avalanche danger. In the aftermath of this tragedy, the Know Before You Go program was born.
Most of the avalanche fatalities in the U.S. and Canada occur to people who don't know they are in avalanche danger and are unprepared to deal with an avalanche. Just as those in Hawaii learn about the dangers of rip tides and shore breaks at an early age, students in Utah need to learn about avalanches. What they learn can save their lives. The Know Before You Go program was created to teach Middle and High School students the basics of avalanches - how destructive they are, when and where avalanches happen, and what they can do to protect themselves.
KBYG was presented state-wide 195 times to about 11,000 people in winter 2014-15, About 3/4 of those presentations were for youth groups and the remainder open to the public. KBYG has been presented to over 180,000 people since inception in 2004. The Utah Board of Education has approved the KBYG program as a PE elective. Teachers are encouraged to utilize our on-line curriculum as well as the free, state-wide, assembly presentation.
"This assembly has made an everlasting impression in my mind. I will never forget the message that was put across. This assembly should be mandatory for all schools to see—6th through 12th grades, along with their parents, too. It can and will save people's lives. The footage shown in the avalanche video is phenomenal! The educational value placed upon this assembly is priceless."
--Raquel Fuller, Health/P.E./Dance Educator