Occurrence Date:
Monday, February 26, 2018
Trigger: additional info:
Weak Layer:
New Snow/Old Snow Interface
Comments:
Cornice release that extended down the slope caused a small slab to release that was below the ridge.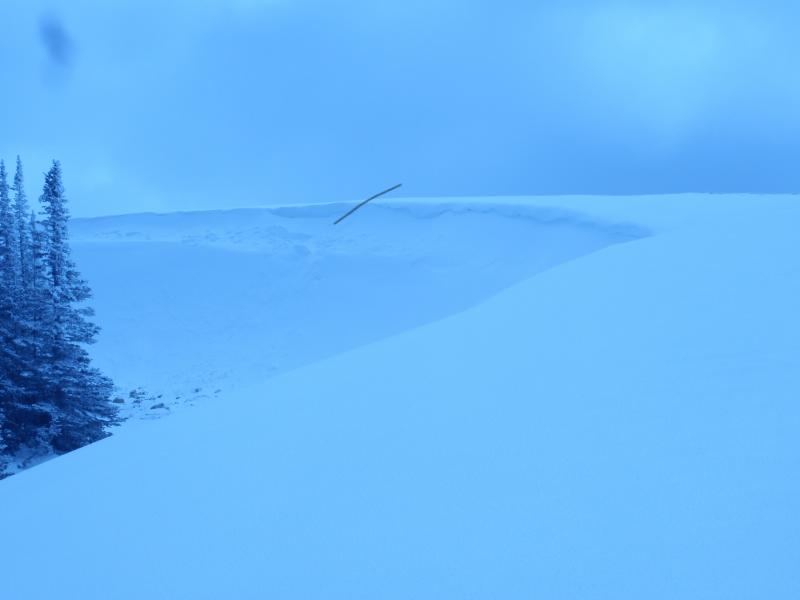 Comments:
The snow on the ridge was developing a wind crust over the new snow. The slab on the ridge was strong but off of the ridge was weaker the farther down the slope. Near sheltered areas you could still find very weak snow. Had one minor collapse on an up track.