Observation Date:
Monday, February 26, 2018
Occurrence Date:
Monday, February 26, 2018
Trigger: additional info:
Comments:
Out with some local pro skiers today in Cardiff and Mineral. When we gained the ridge in Cardiff we got a good look at a grounder just south of GB No in Mineral. HS-NC-D2.5-G/O.... Looked like a cornice failure on the ridgeline triggered a slab on one of our mid-pack weaknesses (possibly the same layer as the Room of Doom avalanche). This slide then triggered a deeper avalanche in an immediately adjacent path which in turn triggered 2 other, smaller grounders to the north: Both ~5' deep at their deepest and about 100' wide. And completely unconnected. Very interesting sympathetic release IMO. The larger avalanche snapped small trees and left an extenive debris pile. Thinking this happened sometime overnight as there were groups in Mineral yesterday and this slide was not reported.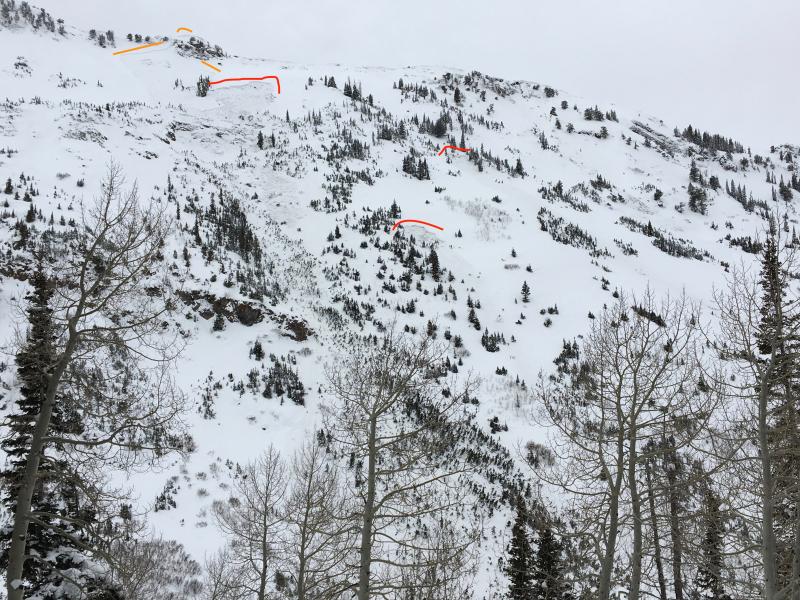 Comments:
Photo Comments: Orange line indicates initial avalanche, red lines indicate sympathetic slides