Observation Date:
Sunday, December 24, 2017
Avalanche Date:
Saturday, December 23, 2017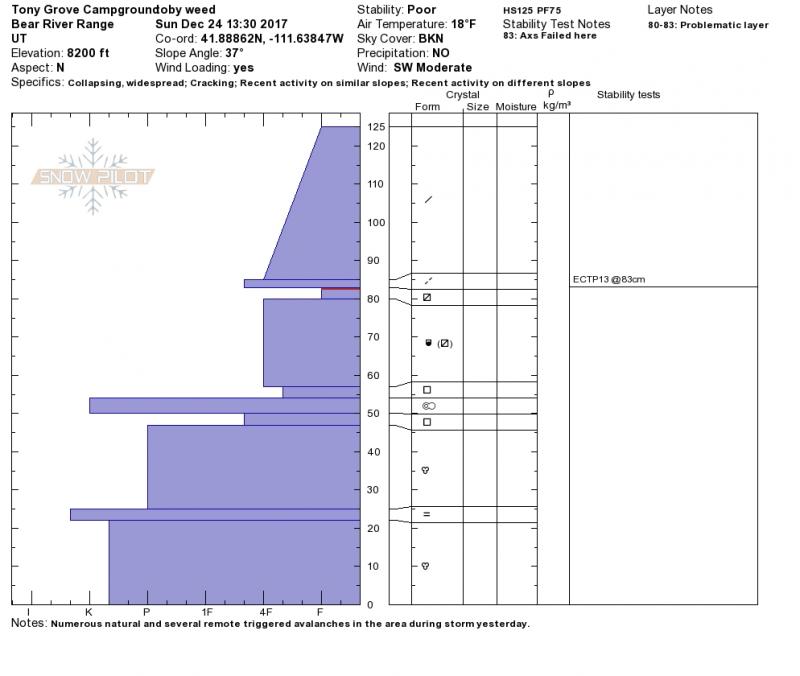 Comments:
Widespread natural and several reported remote triggered avalanches occurred during yesterday's storm near Tony Grove Lake.
We observed natural soft slab activity on steep slopes at all elevations. The wind and storm slabs were 1 to 1.5' deep and 20 to 500' wide. Avalanches failed on sugary faceted snow (near surface facets).