Location Name or Route:
Patsy Marley E and NE facing ridge
Weak Layer:
New Snow/Old Snow Interface
Comments:
Huge Avalanche that may have been a Natural, or possibly a human triggered. Viewed from Brighton Back Bowl area. Slide may have been up to 1/2 mile wide. From the activity observed in the Brighton Periphery, it appears that this slide would have been a Storm Slab with a contributing Wind aided factor. Of note, in the Brighton area, there was a significant density break issue directly above the old snow new snow interface from yesterdays 4 to 6 inches where it interfaced with the new 15 inches from Monday night into mid morning hours on Tuesday. Speculation would have the possibility of a Melt Layer Recrystallization occurring at the melt freeze layer prior to Mondays event under the minimal melt freeze that occurred Monday afternoon due to daytime highs and ambient heating. Regardless, whether this is true or not, there was a definite density break issue at this layer. The wide propagation was unusual and propagation was able to be initiated by our parties in many areas where wind loading had consolidated the Storm Slab. In the Brighton area, these were soft slabs ranging from 24 to 8 inches deep, with widths of up to 150 feet. They ran to transitions.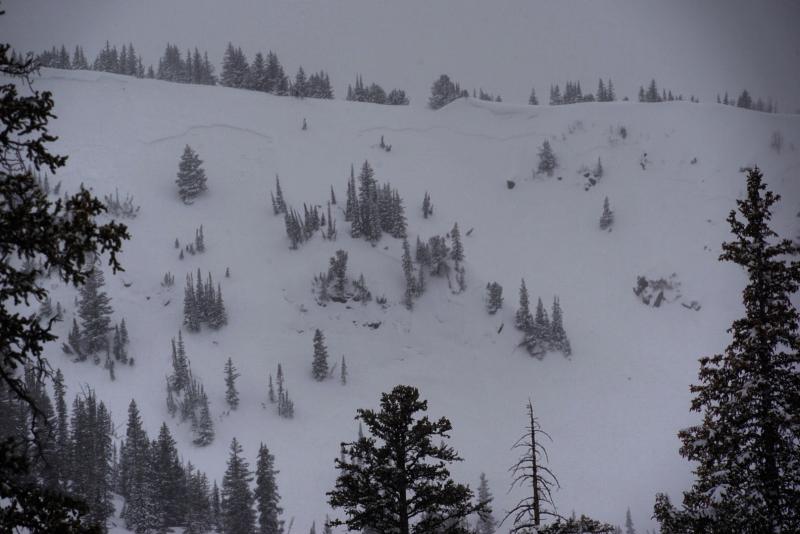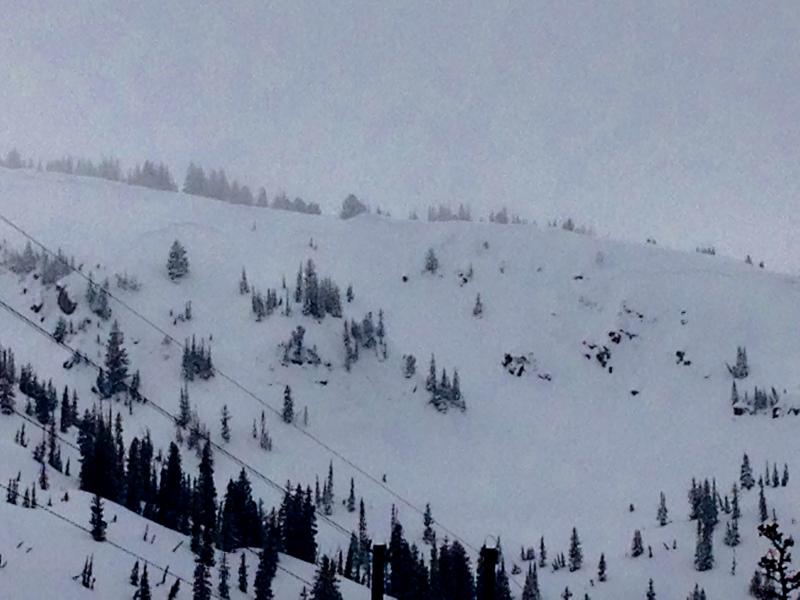 Comments:
Poor light and visibility limited the quality of these pictures.