Occurrence Date:
Tuesday, February 28, 2017
Location Name or Route:
White Pine Canyon, Mt Gog
Weak Layer:
New Snow/Old Snow Interface
Comments:
Snow was apparently stable in the Tony Grove Area today, with many steep slopes ridden and no triggered avalanches reported or observed. There was evidence of natural wind slab avalanches caused by drifting from strong west winds Tuesday near White Pine Lake. The largest was on the southeast face of Mount Gog.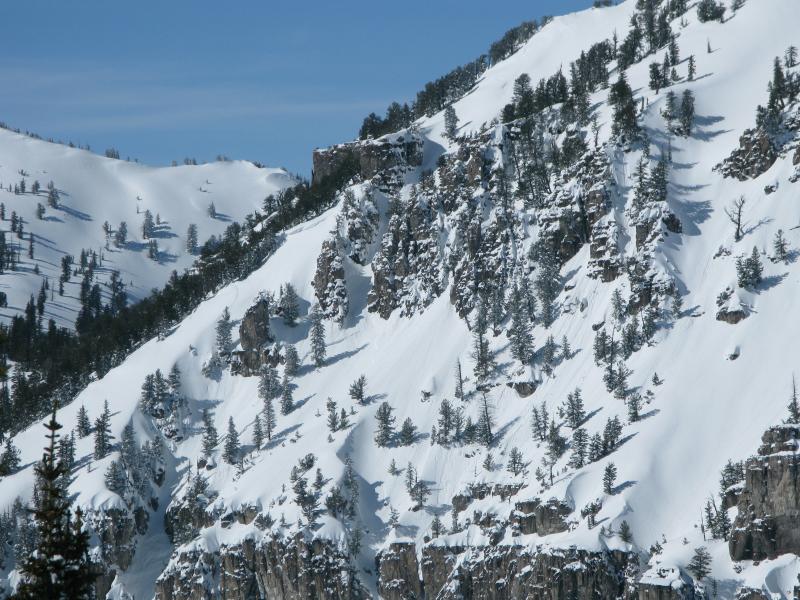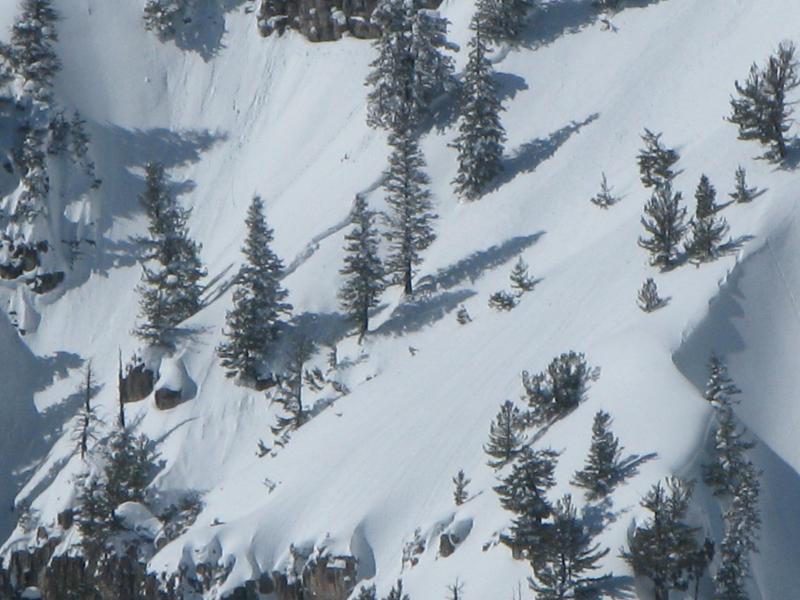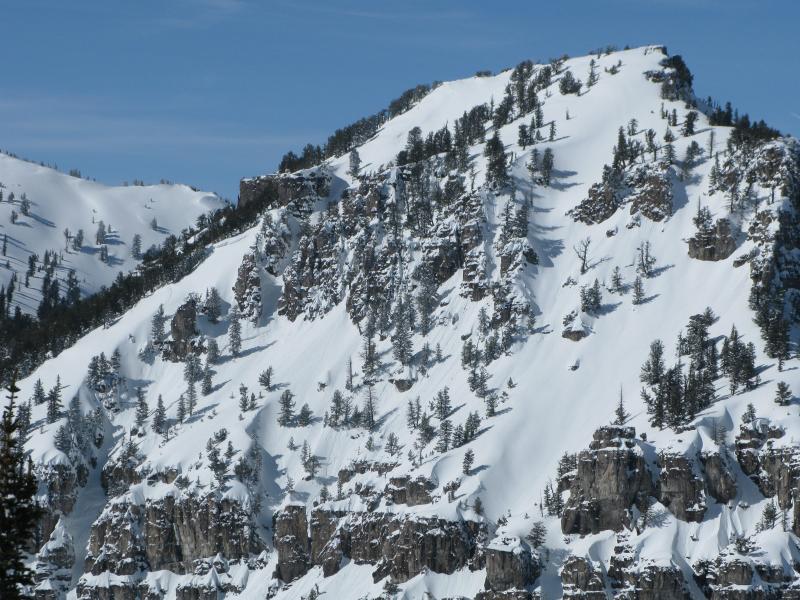 Comments:
Another was visible across the way on the north face of Mount Magog.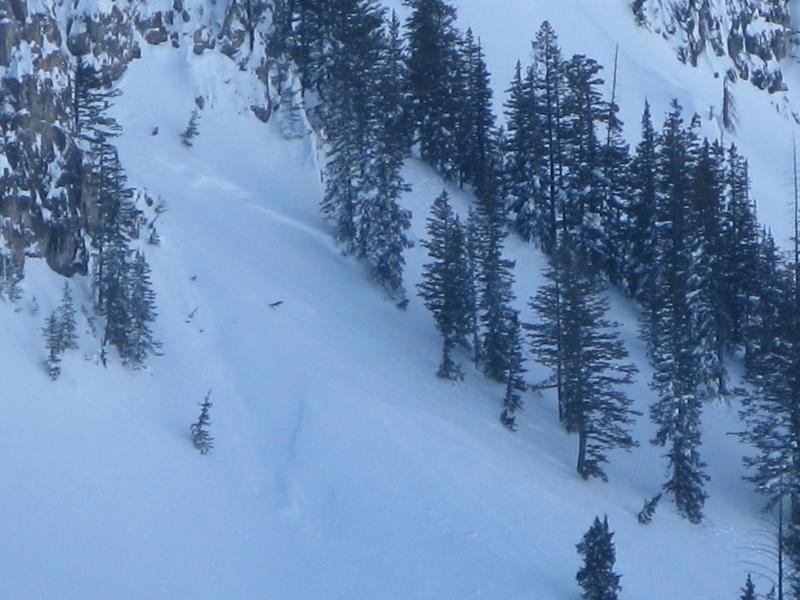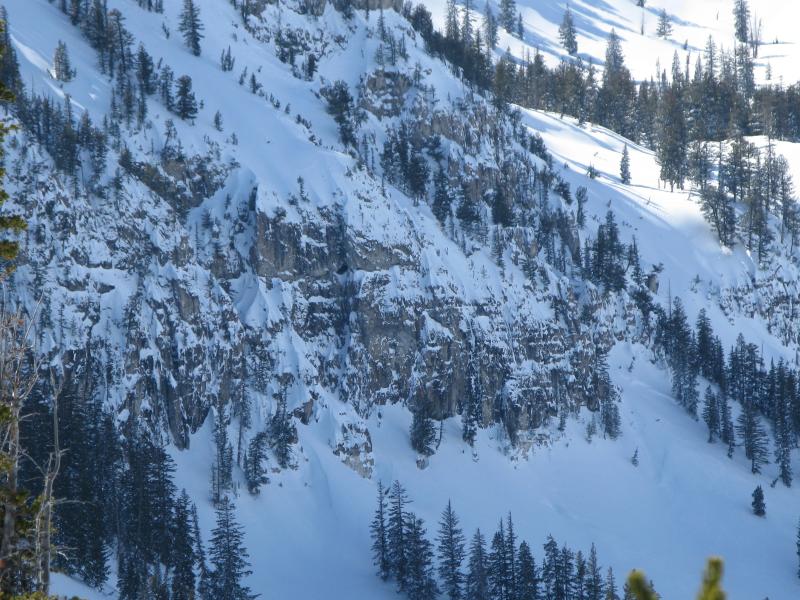 Comments:
I could also see recent natural cornice fall and loose avalanche activity off Cornice Ridge and Castle Rock.