Trigger: additional info:
Unintentionally Triggered
Comments:
Estimated Slope Angle: low 30 degree range. Estimated Depth:18" Estimated width: 35' Vertical: The angle was low with a flat outrun. The slide did not gain much momentum and ran approximately 90'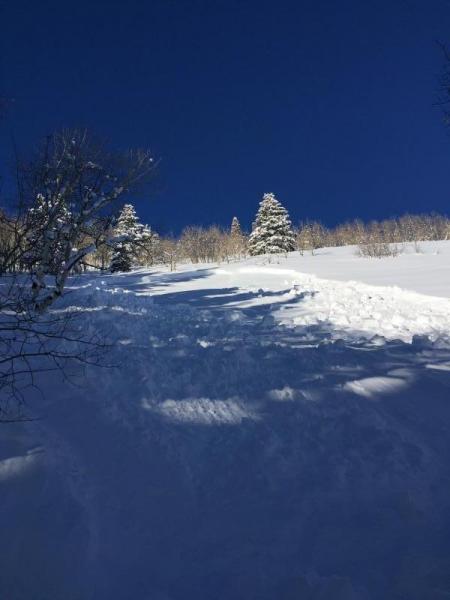 Comments:
The Slide was triggered at in the bottom of the turn. I felt the skis break into the weak layer before seeing the surface shatter.