Observation Date:
Wednesday, January 25, 2017
Weak Layer:
New Snow/Old Snow Interface
Comments: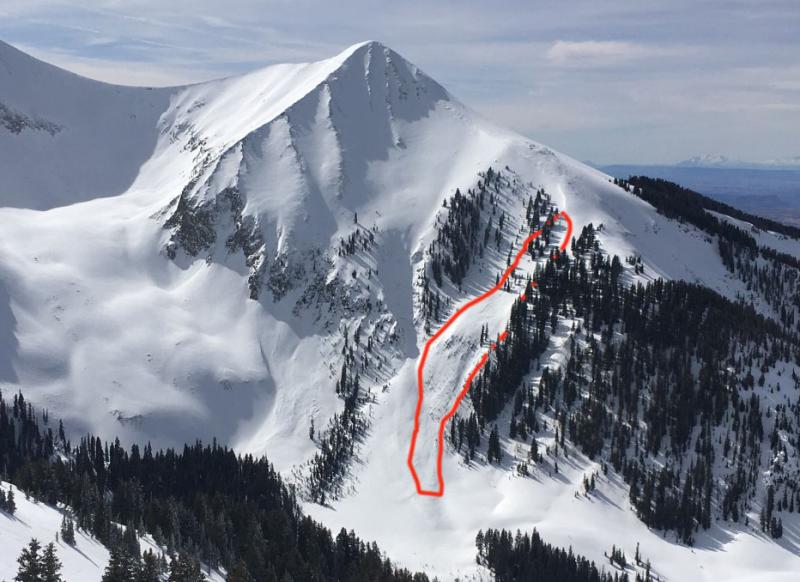 Forecaster note: Heavily wind loaded area, this slide initiated as a 3' wind slab, entraining storm snow and likely stepping down to a buried nsf layer on it's 1000' descent.
Comments:
Visible crown and debris from nwoods. Unsure of dimensions.