Observation Date:
Saturday, January 21, 2017
Avalanche Date:
Saturday, January 21, 2017
Location Name or Route:
Merchant Narrows Beaver Canyon - SR 153
Comments:
While driving down Beaver Canyon, I noticed two small avalanches above the road. I am not sure if they were there when I drove up the Canyon due to poor visibility. One may have been triggered by a point release sluff from above. There were also a few sluffs that hit the road in this area. Slope angle is approximate for the crown area of the one in the 1st two photos. The crown continues to the lookers left behind the tree.
HST in this area is approx 16" (48 hrs)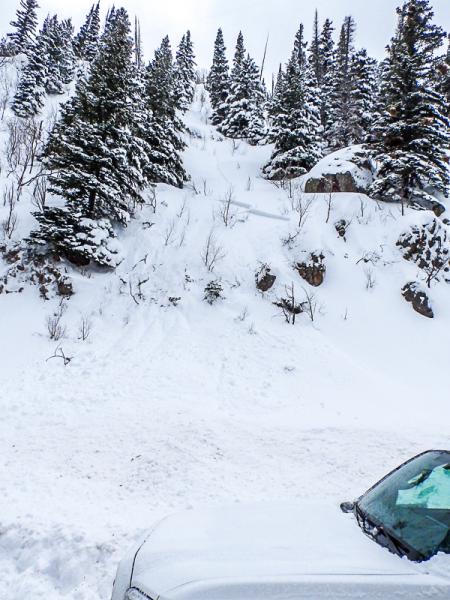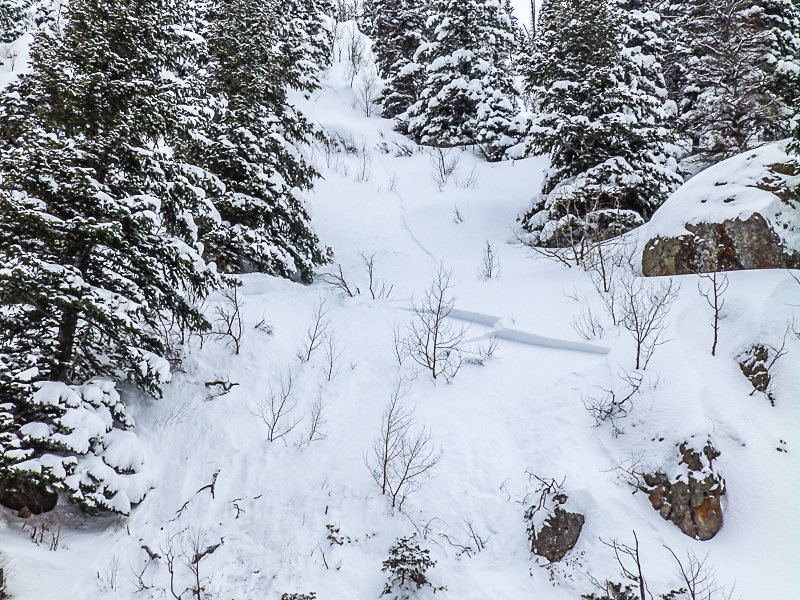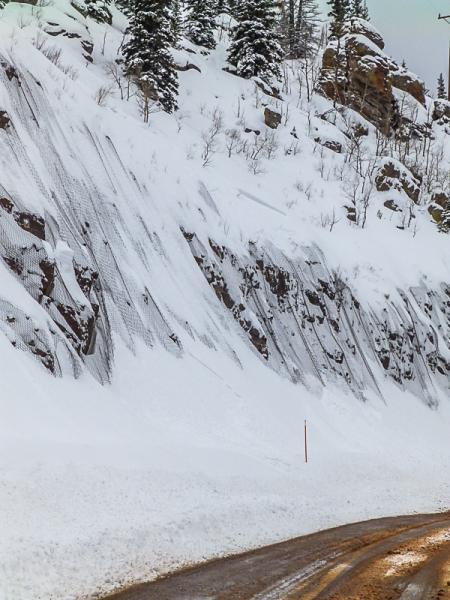 Comments:
Considerable danger in the Tushers, see my main ob.