Observation Date:
Monday, December 28, 2015
Avalanche Date:
Saturday, December 26, 2015
Comments: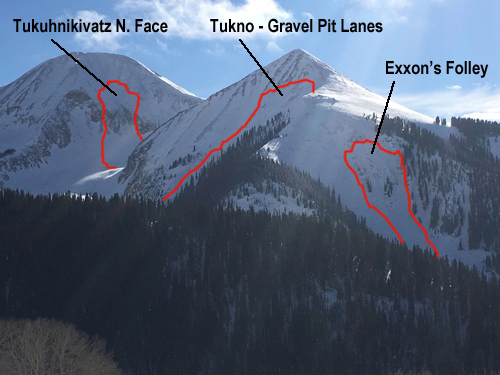 Several slides occurred during this cycle, likely during the storm of Dec 25 or wind event of Dec 26. Difficult to tell from a distance if slide was new snow wind slab, or persistent slab down to old snow surface that existed prior to series of storms starting Dec 18. Possibly ran deeper into buried facets. Tukno - Gravel Pit Lanes slide ran to the ground, first of the season. Slide on north face of Tukuhnikivatz was similar to Exxon's slide.