Observation Date:
Monday, December 28, 2015
Occurrence Date:
Saturday, December 26, 2015
Location Name or Route:
TuKno NE Face - Gravel Pit Lanes
Comments: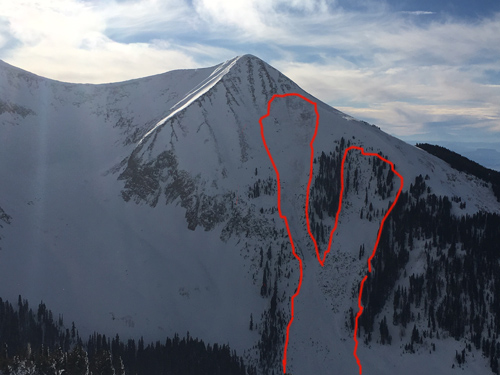 This post is for the slide on the observer's left. This is the first observed full depth avalanche of the season. Shoulder to the right also ran and will be detailed in another report. It did not run to the ground. One was likely a sympathetic to the other. Slide likely occurred during the storm of Dec 25 or during the wind event of Dec 26.