Observer Name:
Darce Trotter/Steve Cote/Carey Pierce
Occurrence Date:
Thursday, January 22, 2015
Comments:
Three very similar hard slabs, a distance apart, likely triggered by snowmobiles or cornice fall. We did not see these on the way up this morning,but cloud cover and flat light may have obscured them, and far north/far south slide may had occurred today, unsure. Did notice areas that were scoured to the dirt with a lot of rock showing a little further south down the ridge, The far north and far south are newer, center one had snowmobile tracks over the center that occurred after the slide, and was blown back in. Windy and cold day with W winds in the 20's had likely loaded near surface facets, snowmobile track clearly visible on far north slide, but did not show up that well in photo.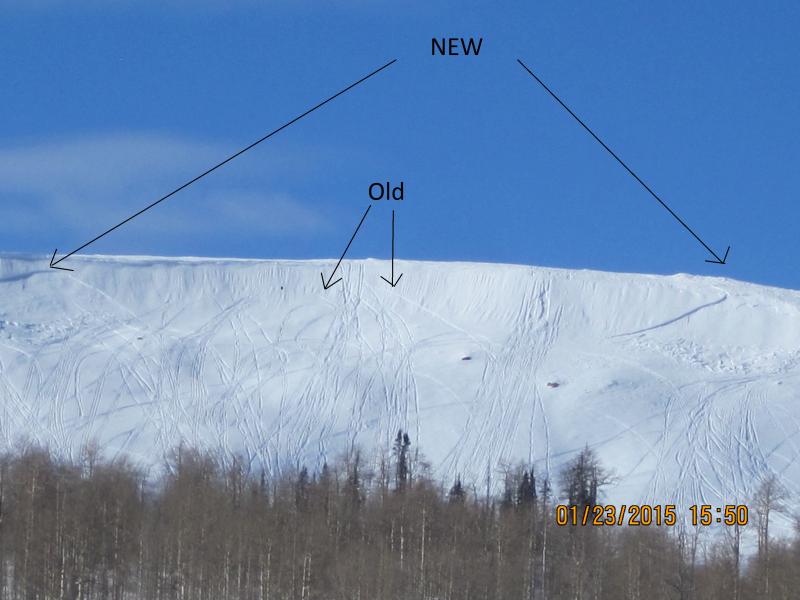 Comments:
Our uptrack in Seely Canyon filled in between runs today, recyrstalized snow was still being moved around. Wedding Ring Ridge builds E facing hard slabs in these starting zones providing a great sliding surface for the next layer blown in by W winds.