Observation Date:
Wednesday, January 7, 2015
Avalanche Date:
Thursday, January 1, 2015
Trigger: additional info:
Unintentionally Triggered
Comments:
Came on this while headed to Currant Creek Peak to work on weather station network. Thinking slide was triggered on New years Day when the region was crawling with people. Light was fading when I took picture. Crown drawn in for perspective.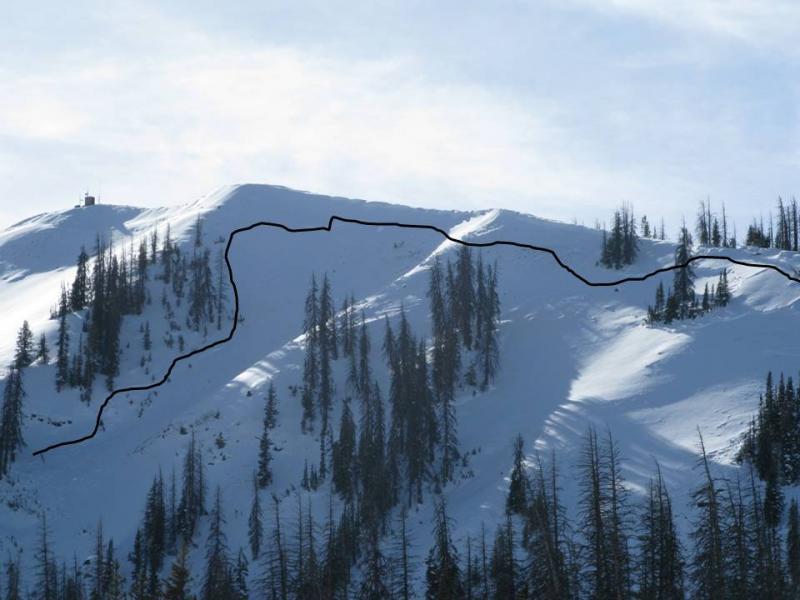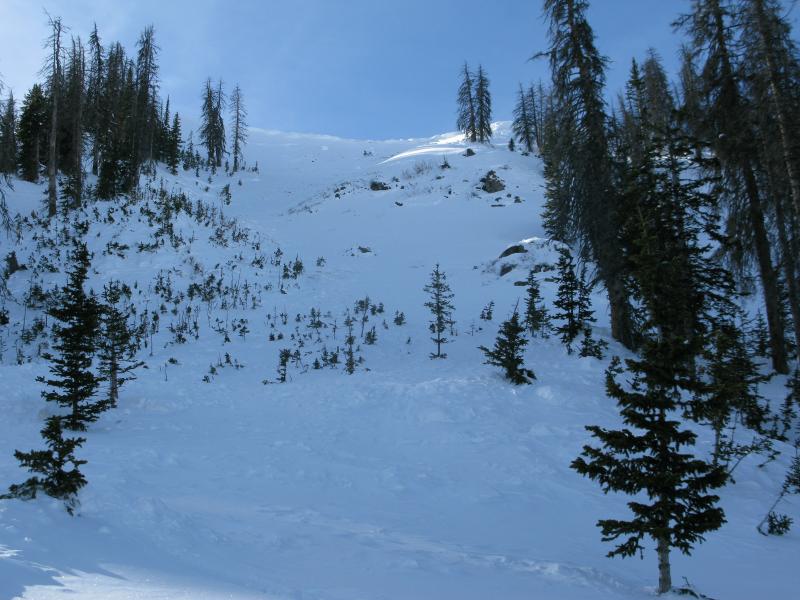 If the avalanche doesn't kill you, surely slamming into the baseball bats at the bottom of the slope will. This is a nasty place to trigger a slide and this slope has been the site of several close calls including this one that didn't end too well. Read here.