Observation Date:
Thursday, February 13, 2014
Avalanche Date:
Thursday, February 13, 2014
Trigger: additional info:
Unintentionally Triggered
Comments:
Today at the trailhead I ran into 3 riders who had just come down behind me. They told me that they had seen several avalanches at higher elevation, (above 8500') and that they had started one while ridding up cutbanks. One of the riders was buried up to his waist and his sled was on its side. No injuries. I only went up to 8300' today and had poor visability. I don't have good detail because I didn't see the site, I can only guess at the slope angle and aspect, I do know the area though. New snow is 10"-12" snow total 44". The new snow is wet and the temps there today were in the 40's with sun until early afternoon. The snow structure is, and has been, poor all season. The buried facets haven't gone away.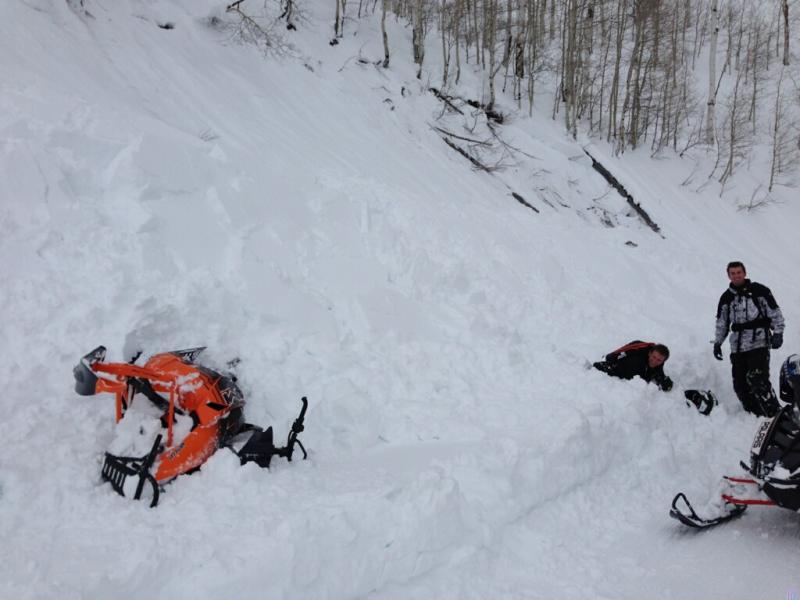 Comments:
Cut bank test is a great way to learn about the hazard. Small slope vs. large slope. I didn't get the riders names but they were good to send me this photo.