Observation Date:
Tuesday, February 11, 2014
Comments:
This cluster of avalanches includes the ZeroG chute slide that Bill Brandt reported on 2/9. All of the runouts are above the Environmental Center area of North Fork Park. Visibility wasn't great today, but I was able to make out the outline of a slab near Chilly peak, as well as the large debris piles from at least five individual sub-drainages. It appears possible that all of these slides slid sympathetic to each other, possibly triggered by a slab that failed near the ridgeline. Measured from north to south, this cluster of avalanches spans nearly a mile.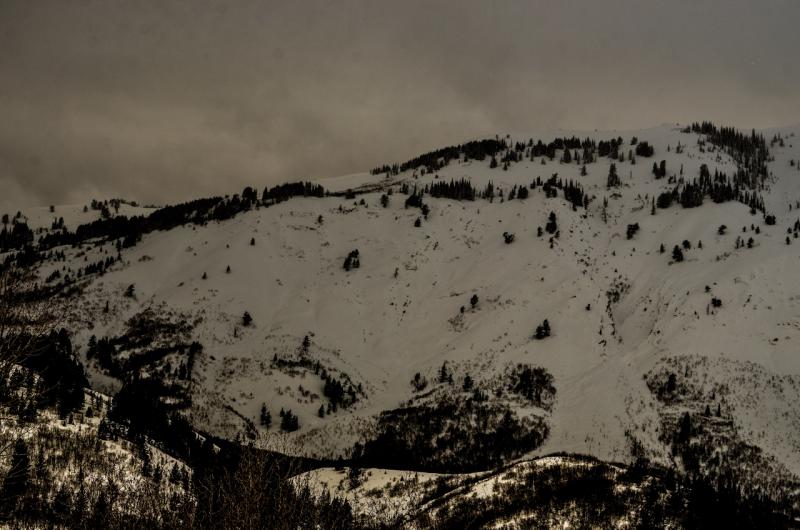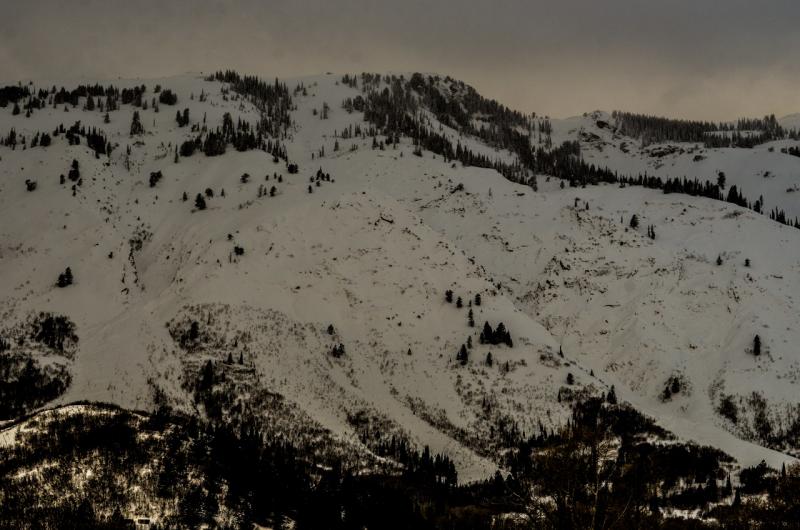 Comments:
Close up of slab the released near the summit of Chilly Peak.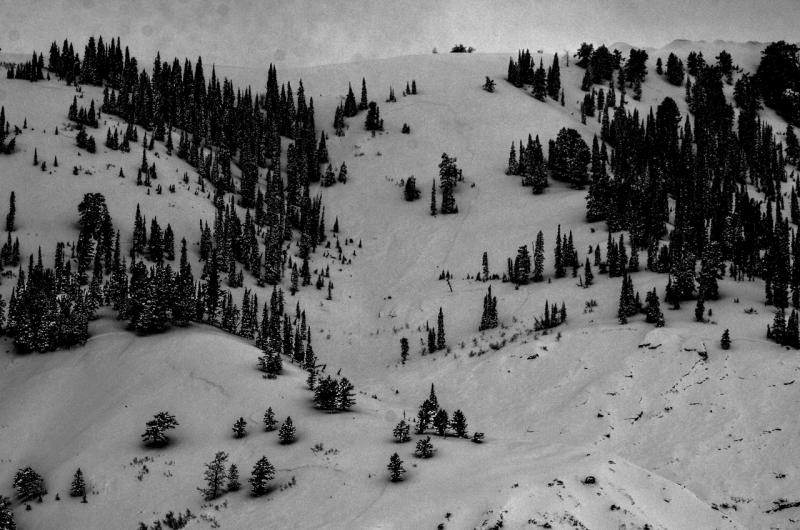 Comments:
Close up of debris pile in center of cluster.