Description:
Unfortunately, our shallow snowpack has taken a hard hit the past few weeks, with many upper elevation slopes facing the north half of the compass deteriorating into a weak, sugary mess... and that's bad news once it does start snowing. The key right now is to get out and about and make note of terrain that does have snow (those slopes will be most dangerous because of their weak snow structure) along with slopes that have melted to bare ground (which will be good to go because of their lack of snow structure).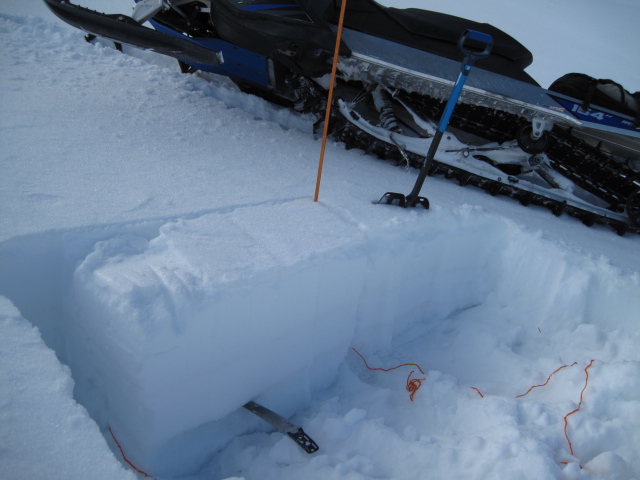 Ted was in Whitney Basin on Thursday and found cohesive snow resting on weak factes... clearly illustrated in the image above. Click here for Ted's great video recap.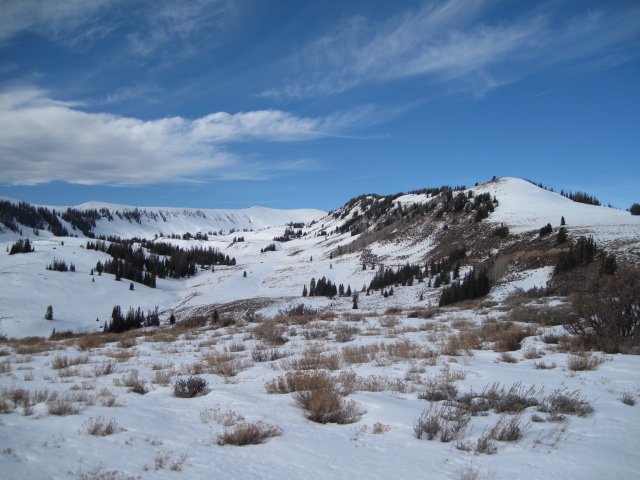 With a change in the weather pattern slated to take place late in the weekend, a little homework today will help you determine which slopes are good to go and which slopes you need to avoid once winter returns from its hiatus. 
Special Announcement: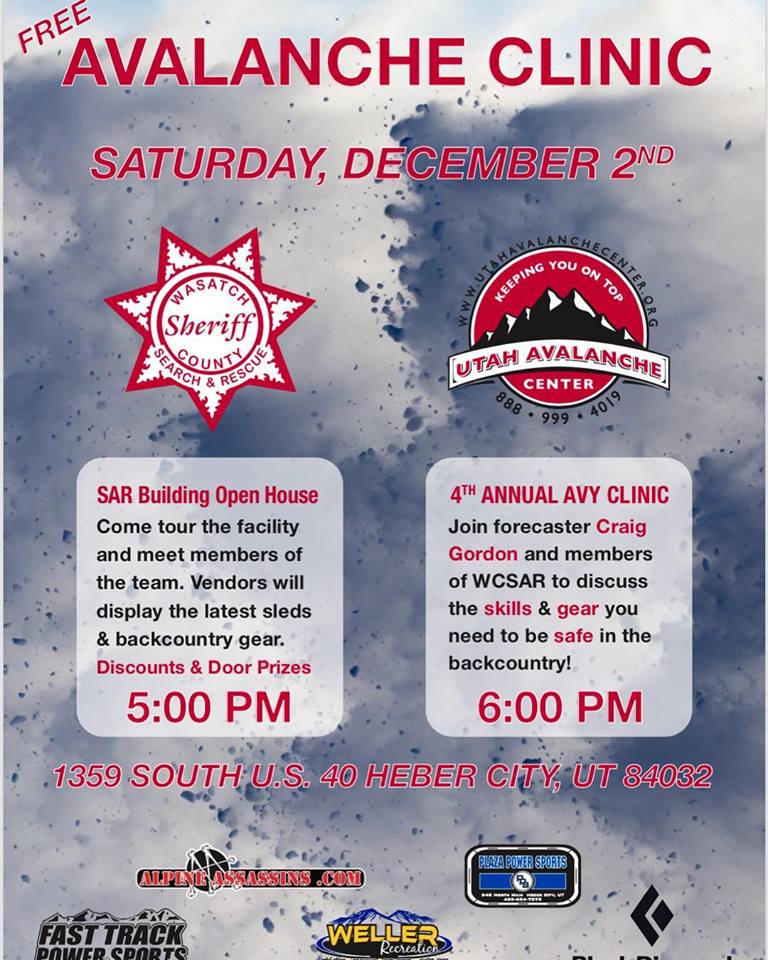 Current Conditions:
One more day of high pressure is on tap, before shifting to the east, finally allowing a shot of snow to slide into the region on Sunday. In the mean-time, temperatures are in the low to mid 20's and southwest winds blow 15-25 mph along the high ridges.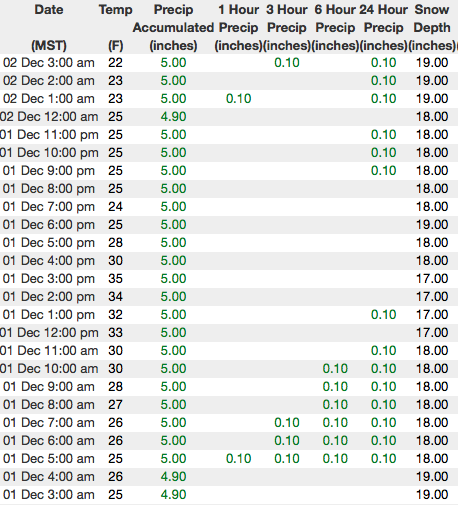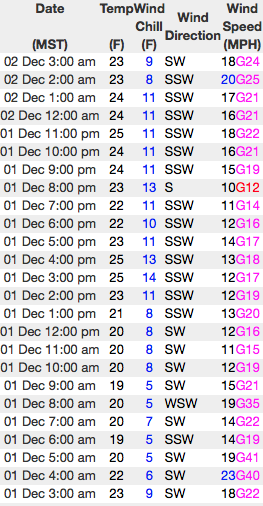 Above are 24 hour temperatures and snow depth from Trial Lake and winds from Windy Peak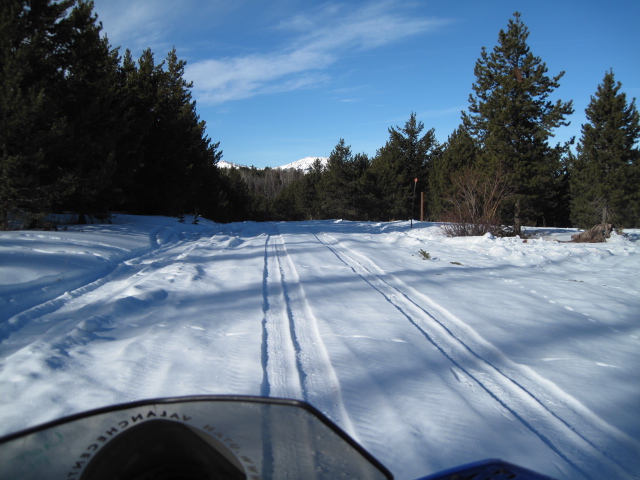 We lost a lot of snow since Thanksgiving. With only two feet of snow on the North half of the range and about 1/2 that amount south of Bald Mountain Pass, road rides and low angle grassy slopes are the only game in town.
Recent Activity:
No recent avalanche activity to report.
Mountain Weather: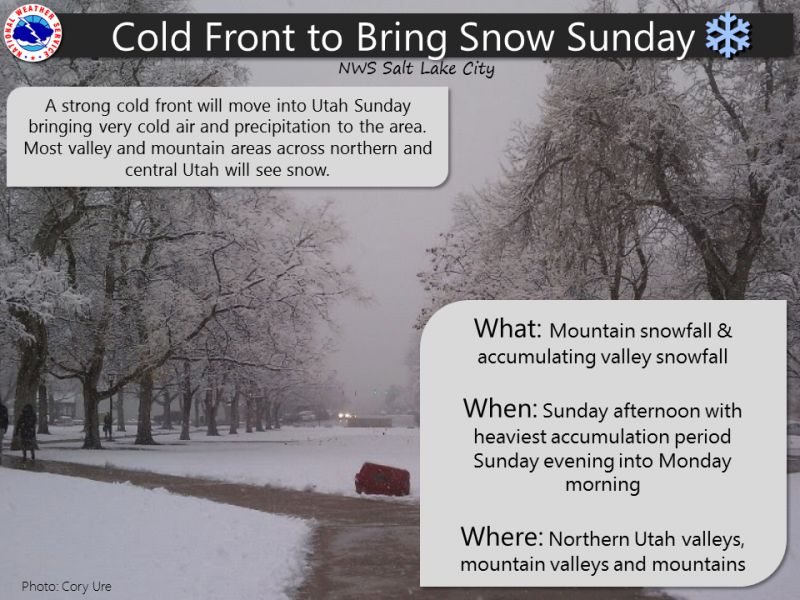 One last summer-like day is on tap with mostly sunny skies and high temperatures climbing into the mid to upper 40's, Southwest winds ramp up overnight, clouds increase throughout Sunday, and a cold front pushes through the area Sunday afternoon. Snow starts late in the day with snow lingering into Monday. Looks like we could make out pretty well with this system and I'm thinking we might be able to squeeze a foot of snow out of this storm. No big pattern change on the horizon and sunny skies with much colder temperatures settle in for Tuesday through a good portion of the upcoming week.
Bottom Line:
In general the avalanche danger is LOW and the chances of slamming into a season ending rock or stump are greater than triggering an avalanche.
General Announcements:
I'll up date this advisory by 7:00 AM Sunday December 2, 2017.
If you're getting out and about, please let me know what you're seeing especially if you see or trigger and avalanche. I can be reached at craig@utahavalanchecenter.org or 801-231-2170
It's also a good time to set up one of our very popular avalanche awareness classes. Reach out to me and I'll make it happen.
This information does not apply to developed ski areas or highways where avalanche control is normally done. This advisory is from the U.S.D.A. Forest Service, which is solely responsible for its content. This advisory describes general avalanche conditions and local variations always occur.
Date:
Saturday, December 2, 2017
Rose: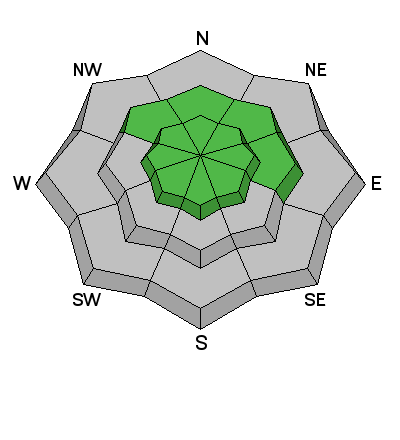 Rose: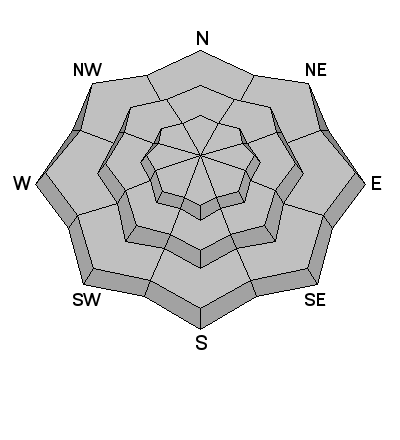 Rose: