Description: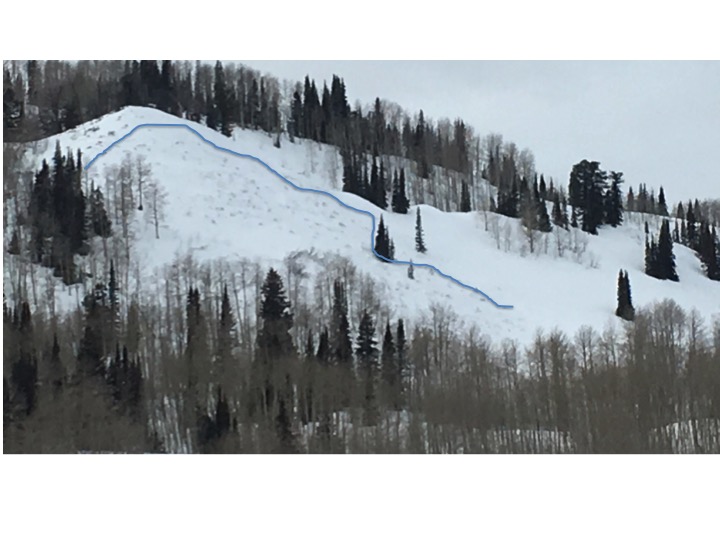 I was in Chalk Creek Thursday and got eyes on this day old sled triggered slide on a steep, east-northeast facing slope. All the avalanches i've seen the past few days continue in the theme of being triggered low on the slope and they're breaking above riders, who are sometimes on an adjacent slope... spooky for sure. Snowpit tests, hit or miss avalanche activity, and tracks on slopes are inconclusive and often suggest stability. That said, I wouldn't bet my life on any of these pieces of information because the biggest clues to avalanches is.... avalanches!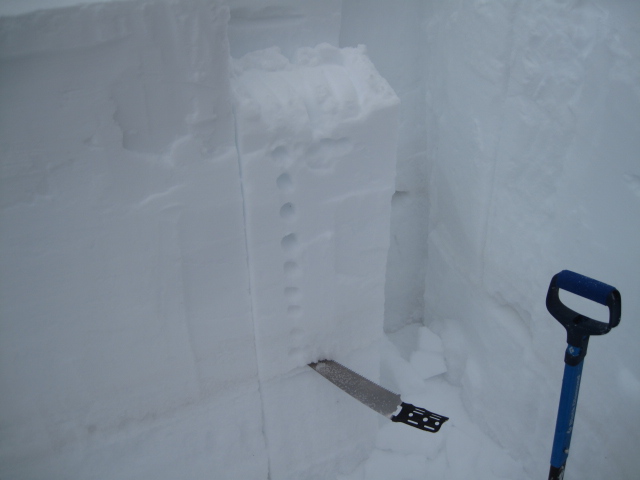 One thing for sure is... our persistent weakness (seen where Ted's snow saw rests in the pit above) now buried 2'-3' deep in the midpack, isn't in a hurry to heal. Once triggered, an avalanche breaking into these layers will quickly get out of hand and instantly ruin our day. The most likely suspects are steep, wind drifted slopes facing north half of the compass. Since this avalanche dragon is unpredictable, the best offense is a good defense...  you simply avoid it. Swing around to lower elevation slopes or choose low angle terrain with no steep slopes above or adjacent to the slopes your riding. (Gordon/Scroggin photos)
Special Announcement: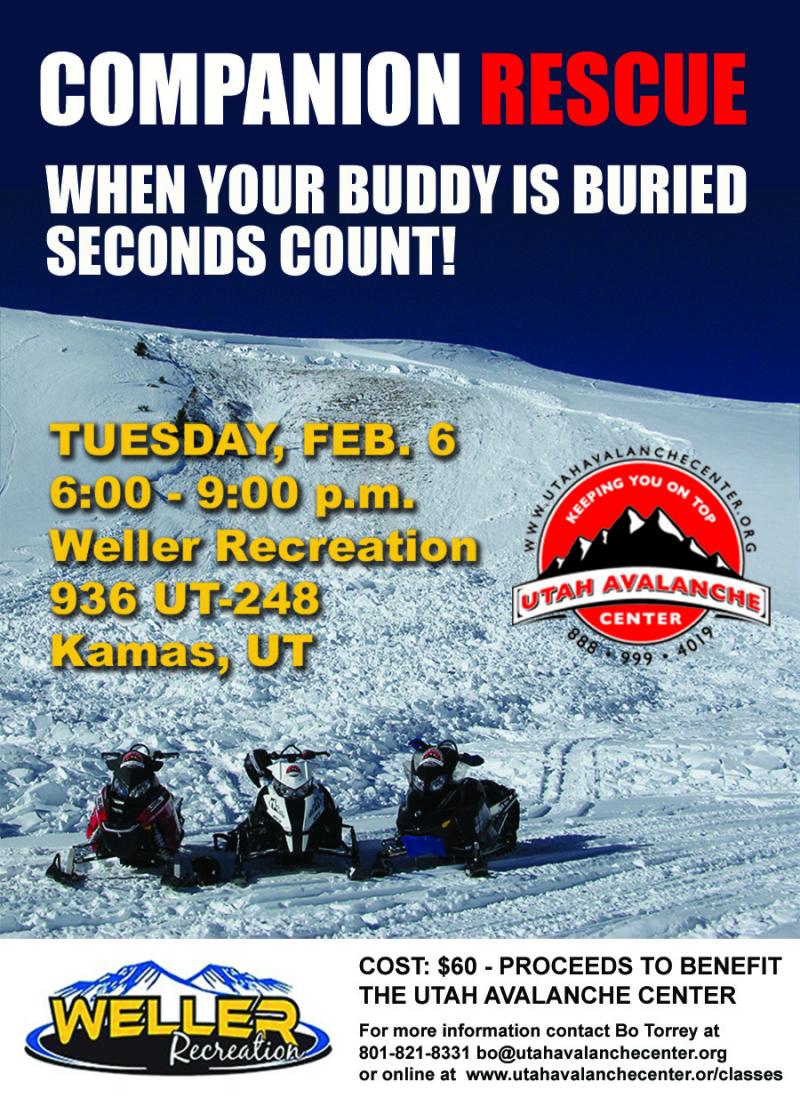 There's still a few slots left. Please join us 6:00-9:00 PM, Tuesday Feb. 6th at Weller's Recreation for our Companion Rescue class. Details and registration are found here. Hurry.... operators are standing by!
Current Conditions:
Skies are cloudy and temperatures in the low to mid 20's. West-southwest winds are blowing 35-60 mph along the high ridges. It's a mixed bag out there today... yesterday's moist, low cloud deck, glazed the region with a thin rime crust and recent winds blasted our big open bowls. But somewhere in-between, soft settled snow still exists on wind sheltered, mid elevation, shady terrain.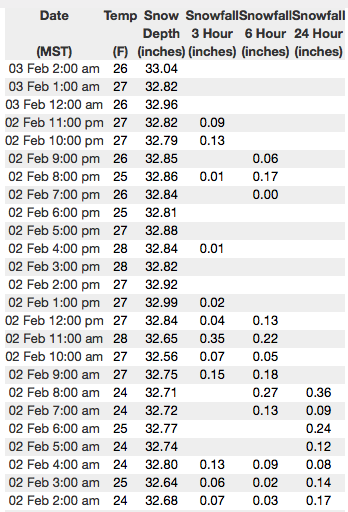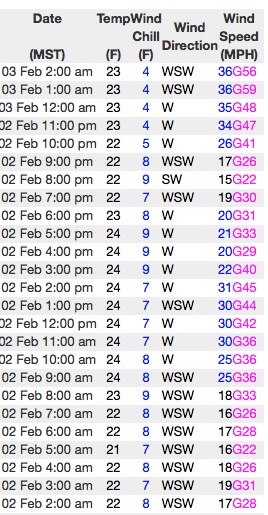 Above are 24 hour temperatures and snow depth from Upper Moffit Basin along with winds and temperatures from Windy Peak. More remote Uinta weather stations are found here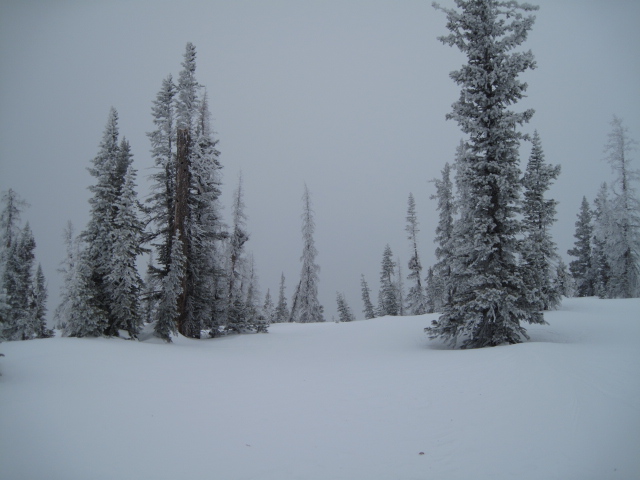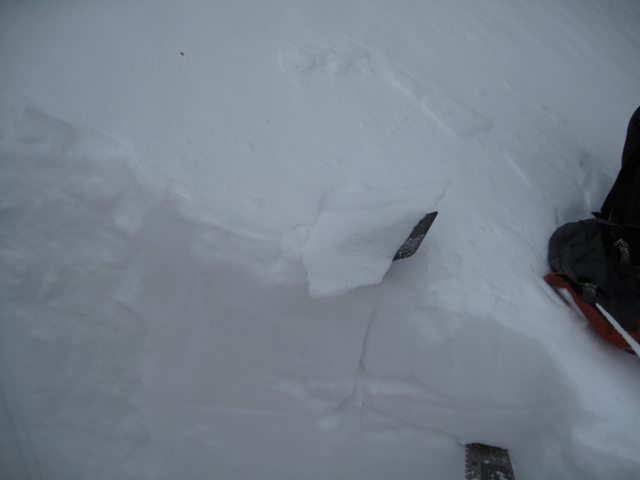 Ted was near Lofty Lake yesterday and found gray skies along with a thin layer of rime adhering itself to trees, structures, and the snow surface. More on his travels as well as a great body of recent trip reports, observations, and snow data found here.  
Recent Activity: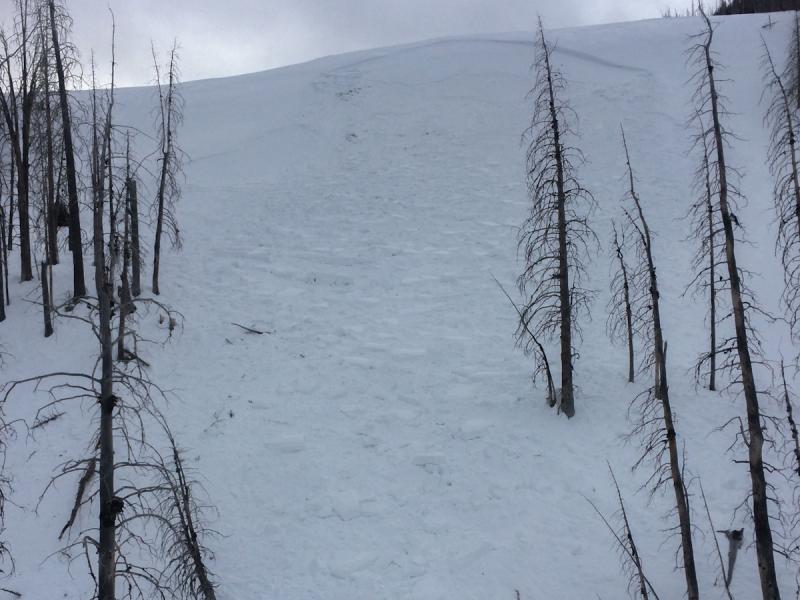 John Mletschnig was in Millcreek Thursday near Dead Man Pass and found this day old sled triggered slide which broke 3'-4' deep and approx 300' wide. More on this slide here. (Mletschnig​ photo)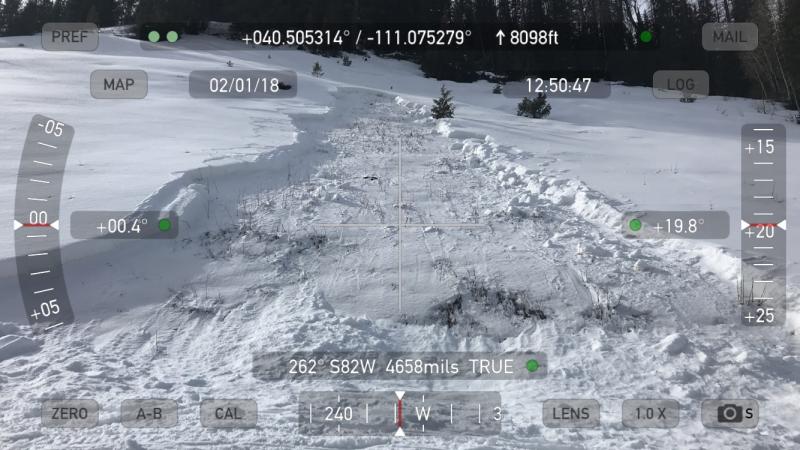 And longtime listener, first time caller David Guidry spotted this slide triggered low on the slope near the Mill Hollow trailhead. Thanks Dave... I really appreciate your great info!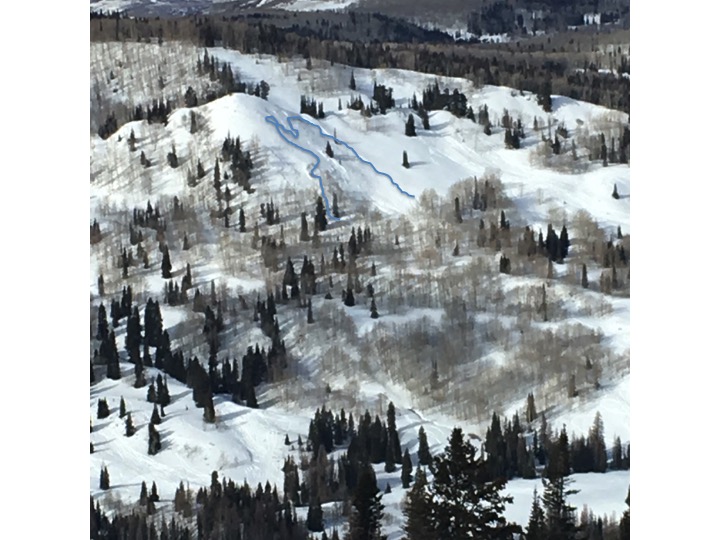 In addition, I spotted this recently triggered slide in Chalk Creek.
These slides follow the recent pattern of human triggered avalanches, initiated low on the slope and breaking to our midpack facet/crust weakness.
Mountain Weather: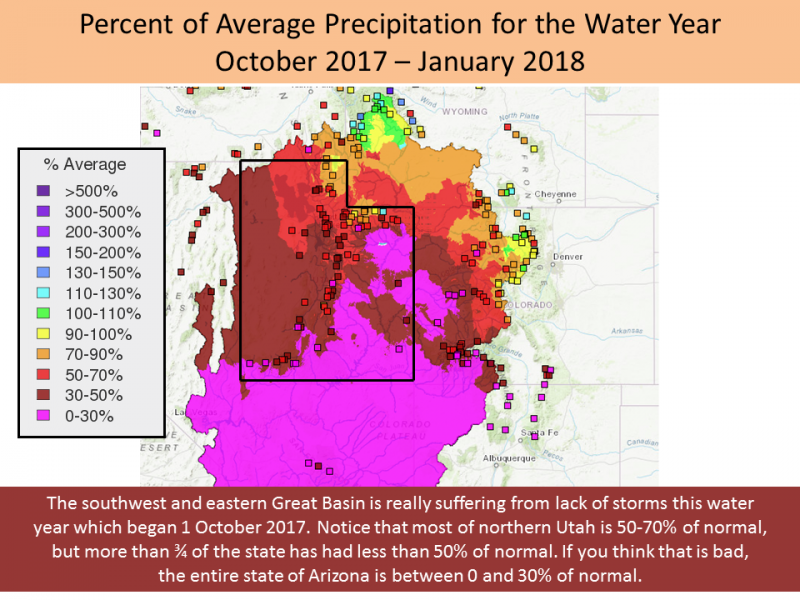 The area remains under a moist, northwest flow. Skies will be mostly cloudy today and there's a slight chance for an inch or two of snow. Westerly winds are gonna be a nuisance, blowing in the 50's and 60's along the high ridges. Temperatures reach into the upper 30's with overnight lows in the 20's. Moisture lingers over northern Utah over the weekend, keeping the possibility of light snow in the forecast.
Bottom Line:
At and above treeline, in mid and upper elevation terrain, the avalanche danger is MODERATE. Human triggered avalanches are possible on steep, wind drifted slopes, especially those facing the north half of the compass and particularly those with an easterly component to their aspect. Once triggered, today's avalanches can quickly get out of hand if they break into weak layers of snow now buried several feet deep in our snowpack.
Most wind sheltered mid and low elevation terrain, especially south facing slopes offer generally LOW avalanche danger.
Description:
Strong winds will find enough snow to whip into stiff, stubborn drifts. Found mostly on the leeward side of mid and upper elevation ridges, today you'll want to look for and avoid any fat, rounded piece of snow, especially if it sounds hollow like a drum. 
General Announcements:
The information in this advisory expires 24 hours after the date and time posted, but will be updated by 7:00 AM Sunday February 4th, 2018.
If you're getting out and about, please let me know what you're seeing especially if you see or trigger and avalanche. I can be reached at craig@utahavalanchecenter.org or 801-231-2170
It's also a good time to set up one of our very popular avalanche awareness classes. Reach out to me and I'll make it happen.
This information does not apply to developed ski areas or highways where avalanche control is normally done. This advisory is from the U.S.D.A. Forest Service, which is solely responsible for its content. This advisory describes general avalanche conditions and local variations always occur.
Date:
Saturday, February 3, 2018
Rose: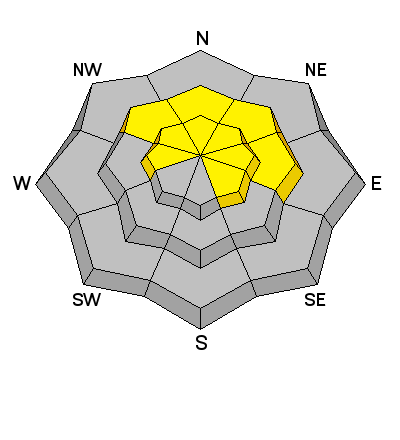 Rose: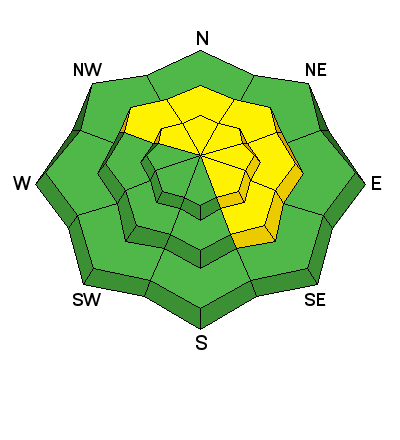 Rose: