Description:
Now is a great time to get out, enjoy the mountains, and get you and your gear ready for when snow starts falling for real. If there's enough snow to ski or ride, there's enough to produce an avalanche. Since conditions are less than ideal, consider using this time to:
Put fresh batteries in your avalanche transceiver
Check your shovel and probe to make sure they are in good conditions
Practice a few quick searches with your friends
Avalanches never happened when you're prepared, so take the time now to get ready.
Special Announcement:
Support the UAC when you shop Whole Foods Market at Trolley Square, Sugarhouse, and Cottonwood Hieghts. Between now and Jan 11th Whole Foods will donate a dime per bag to Utah Avalanche Center when you shop there and donate your bag credit at check out.
See below or YouTube link to see a review of what's going on with our snowpack and our current avalanche concerns.  YouTube link here.  Special thanks to Steve Lloyd for this project.  
Unopened ski area terrain has a backcountry snowpack, as avalanche mitigation work has not been done. Each resort has different uphill travel policies - please abide by signage and closures and check in with the local ski patrol.
Snowbird is closed to uphill traffic.  Brighton has uphill policies in effect. Please check with their website or ski patrol for more info. 
Current Conditions:
It's another very warm day with mountain temperatures this morning mostly in the upper 30's F. Even at 11,000 feet, it is 36 degrees F. Winds are averaging 10-15 mph from the W and SW. Snow depths on northerly aspects at 10,000 feet are 1.5-2 feet.
A combination of rain (rain fell up to 10,000 feet on Tuesday), warm air temperatures, and clouds have caused the snow surface to become wet but large facets remain at the bottom of the snowpack. Read more in these two observations from yesterday in Big Cottonwood Canyon and Little Cottonwood Canyon.
Recent Activity:
There has been no reported, recent avalanche activity.
Mountain Weather:
Today will be another warm one with high temperatures in the mountains climbing into the 50's F. SSW winds will blow 10 mph and gust to 20 mph. The ridge of high pressure over northern Utah will flatten today as a small weather disturbance moves overhead tonight and Friday. Some rain will fall Friday morning. Another ridge of high pressure will bring more warm, dry weather for this weekend followed by another small storm Monday. Cold air with this storm may even bring a touch of snow to the valley.
Bottom Line:
Avalanche conditions are generally safe and the avalanche danger is LOW. With recent rain and warm weather, the snow surface is mostly wet and the snowpack is only 2 feet deep at the most. Rocks and stumps are a hazard now as well. A low danger does NOT mean no danger - just that the odds of triggering an avalanche are really small.
We'll continue with intermittent advisories until more snow falls.
Description:
The odds of triggering a persistent slab avalanche are very low. Despite very warm weather, large faceted crystals remain intact at the bottom of our fledgling snowpack. Their mere existence is always a red flag. Until this layer becomes stressed by the weight of new snow, it should remain mostly dormant.
With faceted crystals lurking in the snowpack on high elevation, northerly facing slopes, triggering an avalanche on this layer is not impossible. Experienced backcountry travelers never put too much trust in faceted layers like this until a mountain of evidence proves otherwise. The good news is that better riding conditions exist on low angle, grassy meadows where you can avoid both rocks and avalanches.
General Announcements:
Remember your information can save lives. If you see anything we should know about, please help us out by submitting snow and avalanche conditions. You can also call us at 801-524-5304, email by clicking HERE, or include #utavy in your tweet or Instagram.
To get help in an emergency (to request a rescue) in the Wasatch, call 911. Be prepared to give your GPS coordinates or the run name. Dispatchers have a copy of the Wasatch Backcountry Ski map.
Backcountry Emergencies. It outlines your step-by-step method in the event of a winter backcountry incident.
If you trigger an avalanche in the backcountry, but no one is hurt and you do not need assistance, please notify the nearest ski area dispatch to avoid a needless response by rescue teams. Thanks.
EMAIL ADVISORY If you would like to get the daily advisory by email you will need to subscribe here.
DAWN PATROL Hotline updated daily by 5-530am - 888-999-4019 option 8.
TWITTER Updates for your mobile phone - DETAILS
UDOT canyon closures: LINK TO UDOT, or on Twitter, follow @UDOTavy, @CanyonAlerts or @AltaCentral
Utah Avalanche Center mobile app - Get your advisory on your iPhone along with great navigation and rescue tools.
Powderbird Helicopter Skiing - Blog/itinerary for the day
Lost or Found something in the backcountry? - http://nolofo.com/
To those skinning uphill at resorts: it is critical to know the resort policy on uphill travel. You can see the uphill travel policy for each resort here.
Benefit the Utah Avalanche Center when you shop from Backcountry.com or REI: Click this link for Backcountry.com or this link to REI, shop, and they will donate a percent of your purchase price to the UAC. Both offer free shipping (with some conditions) so this costs you nothing!
Benefit the Utah Avalanche Center when you buy or sell on ebay - set the Utah Avalanche Center as a favorite non-profit in your ebay account here and click on ebay gives when you buy or sell. You can choose to have your seller fees donated to the UAC, which doesn't cost you a penny.
This information does not apply to developed ski areas or highways where avalanche control is normally done. This advisory is from the U.S.D.A. Forest Service, which is solely responsible for its content. This advisory describes general avalanche conditions and local variations always occur.
Date:
Thursday, November 23, 2017
Rose: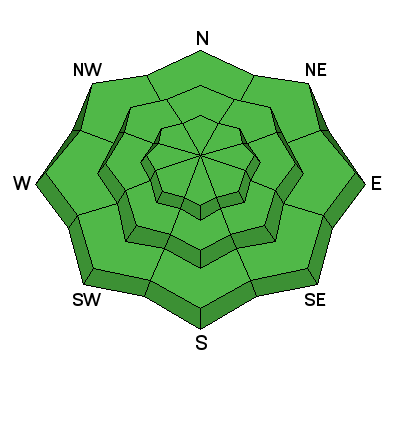 Rose: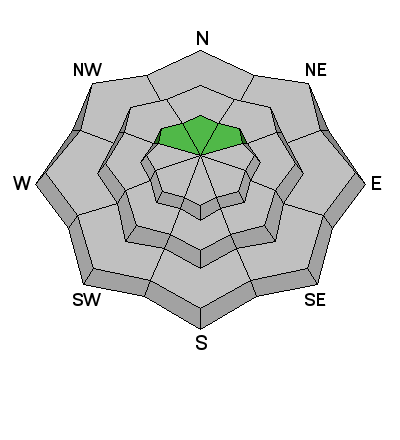 Rose: