Date:
Sunday, December 31, 2017
Description:
Christmas week storms have overloaded the weak snowpack and created dangerous avalanche conditions. Anytime you have stronger snow over weaker snow it creates the perfect recipe for slab avalanches. It's called a persistent slab avalanche problem - these weak, sugary, faceted grains took weeks to form and will takes weeks to heal. Persistent weak layers can produce avalanches for days, weeks or even months, making them especially dangerous and tricky. 
The best way to avoid persistent slabs is to make conservative terrain choices. The slabs often propagate (the action of widely spreading) in unpredictable ways. This makes the problem difficult to predict and manage and requires a wide safety buffer to handle the uncertainty. 
Every avalanche professional that I know (me included) is avoiding all terrain that is steeper than 32 degrees facing the north half of the compass right now. It's just not worth messing with this problem. All we can do is be patient and choose slopes that are less than 32 degrees in steepness with nothing steep above or adjacent to us. Remember - when dealing with faceted weak sugary snow, you can trigger avalanches from a distance by being connected to adjacent slopes and from the bottom. It's just like walking up to a pile of logs and pulling out the bottom log and the whole pile comes crashing down on you!
Our neighbors to the north had an interesting avalanche that caught and carried four skiers on Friday. Check out the video I put together yesterday with all star forecaster Greg Gagne and Ryan Holmes (Alta Ski Patrol) of the recent skier triggered slide in Dry Fork in upper Little Cottonwood Canyon. A special thanks to Alta Snow Safety for always helping the Utah Avalanche Center get to these avalanches.
Current Conditions:
Clear and sunny skies this morning with ridge top temperatures in the mid 20's °F. Winds are generally out of the west and blowing 10-15 mph with gusts into the 20's at ridge top. The highest elevation peaks have speeds in the 25-30 mph range gusting into the 40's. 
Our adolescent snowpack has taken a beating the past couple of days. Any terrain that is kissed by the sun will have crusts that may soften with daytime heating this afternoon. High elevation ridges and alpine terrain have been blasted by the wind down to the dirt and rocks. In shady sheltered terrain you can still find soft settled powder. 
Read a quick summary of the storms and avalanche activity during the last week HERE.
Recent Activity:
Since Christmas we've had 19 reported avalanches with over a dozen people caught and carried and some buried throughout northern Utah. Many avalanches have broken 100-200 feet wide, 12-24 inches deep, running down the slope into the flats. Backcountry observers are still reporting collapsing and cracking withing the snowpack. Snowpit tests continue to show propagation, these are the bulls eye clues. This is mother nature screaming in your ear telling you  WE CAN STILL TRIGGER DANGEROUS SLAB AVALANCHE TODAY! Find a full list of all recent avalanches here.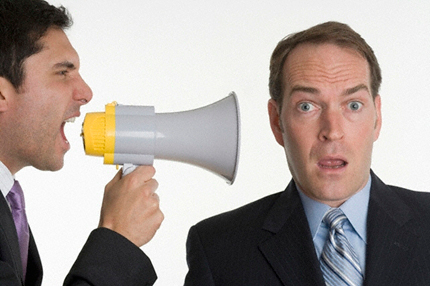 Mountain Weather:
We have mostly sunny skies on tap today with temperatures climbing into the mid 30's °F at 9000 feet. By late afternoon we could see some clouds passing overhead as they shuffle to the east. Winds will be generally from the west blowing 5-15 mph gusting into the low 20's at ridge top. The wind will eventually shift to a more northerly direction today as a ridge of high pressure builds to our west. No major storms in sight.
Bottom Line:
Dangerous avalanche conditions exist on upper elevation slopes facing north through east where the danger is CONSIDERABLE and persistent slab avalanches will break on buried faceted (weak sugary snow) layers. These are slopes with the most snow and best riding conditions, so the best strategy is to simply stick to low angle slopes (less than 30 degrees) and avoid being under or adjacent to steeper slopes. 
General Announcements:
FOR MORE GENERAL INFORMATION AND FAQ, CLICK HERE
Support the UAC through your daily shopping. When you shop at Smith's, or online at REI, Backcountry.com, Patagonia, NRS, Amazon, eBay a portion of your purchase will be donated to the FUAC. See our Donate Page for more details on how you can support the UAC when you shop.
Benefit the Utah Avalanche Center when you buy or sell on eBay - set the Utah Avalanche Center as a favorite non-profit in your eBay account here and click on eBay gives when you buy or sell. You can choose to have your seller fees donated to the UAC, which doesn't cost you a penny
This information does not apply to developed ski areas or highways where avalanche control is normally done. This advisory is from the U.S.D.A. Forest Service, which is solely responsible for its content. This advisory describes general avalanche conditions and local variations always occur.