Special Announcement:
The winter and avalanche season is nearly upon us. Take a moment and go through your gear and make sure everything is well-functioning and ready to go. Check out this Blog on a "Preseason Season Gear Check". Put some new batteries in your avalanche transceiver and knock the rust off by doing a beacon search in the backyard.
Our Education and Calendar pages are already chock-full of classes and events - find something that suits you, like our Companion Rescue workshops, a free Know Before You Go awareness talk, or sign up for our of our Backcountry 101 classes.
Thanks to everyone who attended the packed-house 10th Annual Utah Snow and Avalanche Workshop! Nearly a thousand people packed the house to learn, exchange ideas, and be a part of the Greatest Snow and Avalanche Community on Earth. Special thanks to the speakers, Snowbird and the rest of our sponsors.
Current Conditions:
While southerly facing slopes are once again bare, the upper elevations of the Provo area mountains probably have a snow pack similar to the Salt Lake City mountains - a "snowpack" of 8 inches to 2 feet of snow on the upper elevation northerly facing slopes. Some of this snow fell in early November, but of most importance will be the slopes with old snow from the September storm. The old September snow has turned into weak, faceted snow. The below photo shows the currently layering on the upper elevation northerly facing slopes in the Salt Lake City mountains, and most likely the Provo area mountains. (The Ogden area mountains held little to no snow on the ground from September.)
The newer November snow and crusts are also weakening due to the shallow snow pack and clear skies.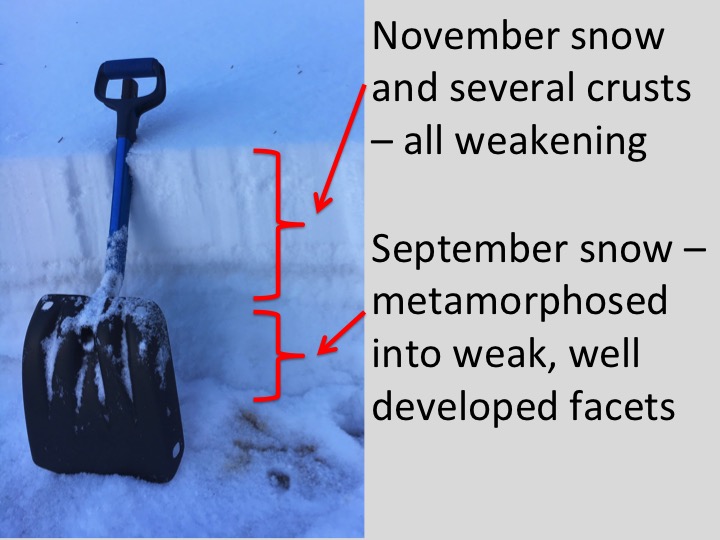 Yesterday, Trent and I dug this snow pit where we found a good example of the weakest layering - a combination of the weak facets with a slab and crusts above. In general, there's not enough weight/snow on top of the September facets to be a problem (...yet). But after looking at the snow yesterday, I think a person could trigger a small, pockety slide in very isolated places that have a deeper wind drift.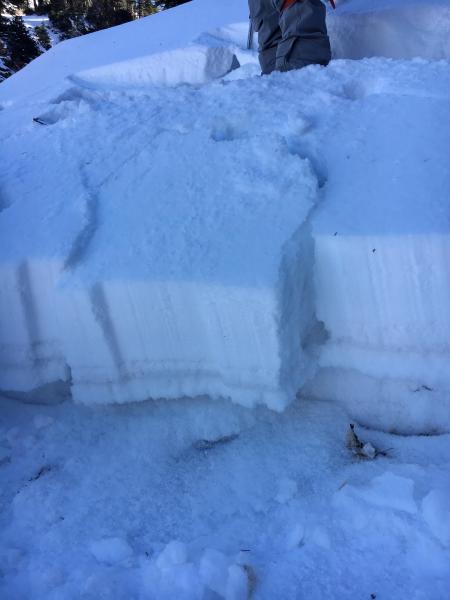 Mountain Weather:
Unsettled weather: occasional light snowfall alternating with days of above average temperatures will be the pattern through the middle of next week. The best hope for a slightly larger storm looks to be around Thursday or Friday, November 16th or 17th.
Bottom Line:
There is just enough snow on upper elevation, northerly facing slopes to squeak out a few turns. And if there's enough snow to ride, there's enough snow to avalanche. After looking at the snow yesterday, I think a person could trigger a small, pockety slide in very isolated places that have a deeper wind drift sitting above the faceted snow. This would be on an upper elevation, northerly facing slope that held snow from the September storm.
Remember that each year we have early season close calls, accidents, and sometimes avalanche fatalities. Montana has tragically suffered the first avalanche fatality of the season on October 7th. Remember that traumatic injury is also more prevalent in the early season owing to the thin snow coverage - tread lightly. Lastly, one must treat the unopened ski area terrain as the backcountry as the avalanche teams have yet to do control work. Please check in with them if you have any questions or about their uphill travel policies.
General Announcements:
Remember your information can save lives. If you see anything we should know about, please help us out by submitting snow and avalanche conditions. You can also call us at 801-524-5304, email by clicking HERE, or include #utavy in your tweet or Instagram.
To get help in an emergency (to request a rescue) in the Wasatch, call 911. Be prepared to give your GPS coordinates or the run name. Dispatchers have a copy of the Wasatch Backcountry Ski map.
Backcountry Emergencies. It outlines your step-by-step method in the event of a winter backcountry incident.
If you trigger an avalanche in the backcountry, but no one is hurt and you do not need assistance, please notify the nearest ski area dispatch to avoid a needless response by rescue teams. Thanks.
EMAIL ADVISORY If you would like to get the daily advisory by email you will need to subscribe here.
DAWN PATROL Hotline updated daily by 5-530am - 888-999-4019 option 8.
TWITTER Updates for your mobile phone - DETAILS
UDOT canyon closures: LINK TO UDOT, or on Twitter, follow @UDOTavy, @CanyonAlerts or @AltaCentral
Utah Avalanche Center mobile app - Get your advisory on your iPhone along with great navigation and rescue tools.
Powderbird Helicopter Skiing - Blog/itinerary for the day
Lost or Found something in the backcountry? - http://nolofo.com/
To those skinning uphill at resorts: it is critical to know the resort policy on uphill travel. You can see the uphill travel policy for each resort here.
Benefit the Utah Avalanche Center when you shop from Backcountry.com or REI: Click this link for Backcountry.com or this link to REI, shop, and they will donate a percent of your purchase price to the UAC. Both offer free shipping (with some conditions) so this costs you nothing!
Benefit the Utah Avalanche Center when you buy or sell on ebay - set the Utah Avalanche Center as a favorite non-profit in your ebay account here and click on ebay gives when you buy or sell. You can choose to have your seller fees donated to the UAC, which doesn't cost you a penny.
This information does not apply to developed ski areas or highways where avalanche control is normally done. This advisory is from the U.S.D.A. Forest Service, which is solely responsible for its content. This advisory describes general avalanche conditions and local variations always occur.
Rose: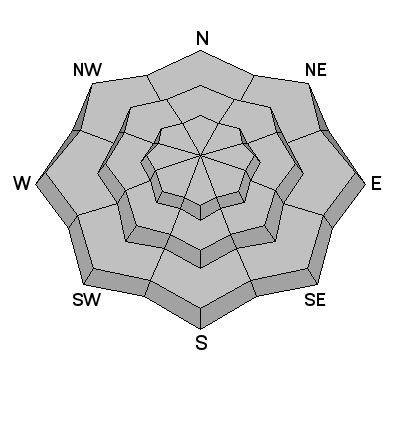 Rose: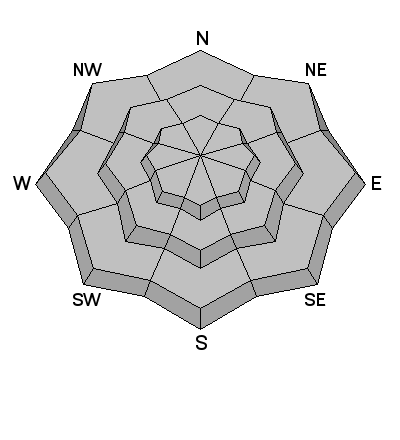 Rose: