Description:
Shallow wind slabs consisting of fresh snow may exist on some upper elevation slopes, and these should be easy to identify and avoid. The rock solid refrozen November snow under the dusting is stable, and avalanches are unlikely. A ride in even a small avalanche could be particularly dangerous due to potential for being raked through rocks or deadfall below. Avoid very steep terrain or use an ice ax to reduce the hazard of uncontrolled slides or falls on steep slopes with slick hard snow.
Current Conditions:
The Tony Grove Snotel at 8400' reported 4" of new snow Tuesday morning, but it seemed like less with only 0.3" SWE (Snow Water Equivalent).  Yesterday evening there was 19" of total snow containing 111% of average SWE.   It's 29°F at UDOT Hwy 89 Logan Summit this morning and there's a stout west wind currently averaging 15 mph with gusts to around 30 mph. 
Record warmth around Thanksgiving melted a good deal of snow across the zone, and with a solid refreeze, it turned the remaining snow rock hard.  We found a couple inches of new snow and smooth dust-on-crust conditions near Tony Grove Lake yesterday.  Shallow, early season snow conditions exist, and hitting rocks or stumps is a significant hazard. Travel cautiously and keep your speed down. The Tony Grove Road is not maintained for wheeled travel in the winter.
Recent Activity:
We noticed piles of wet debris is West Miller Bowl from loose wet sluffs that occurred during the record warmth last week.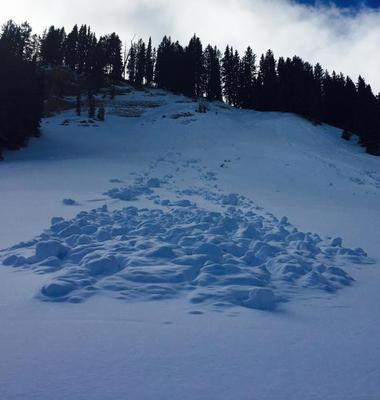 West Miller Bowl, 11/28/17
Mountain Weather:
A fast moving weather disturbance will clip the Logan Zone today, with another weak system grazing the north Friday. A colder system will settle across the region Sunday into Monday. Snow showers are possible this morning with a high temperature at 8500' around 30°F​, and breezy conditions in the mountains, with northwest winds 10 to 20 mph. Low temperatures around 20°F are expected tonight, with mostly clear skies and 6 to 8 mph west winds. Tomorrow will be mostly sunny, with high temperatures near 34°F​ and 7 to 9 mph southwest wind.
Special Avalanche Bulletin:
Please join us for our 14th annual "Pray for Snow" fundraiser/party, Thursday, December 7 at 6 PM. This year's new location is at the new Cache Venue, 119 South Main St in downtown Logan. Go HERE for advance tickets and more information.
Bottom Line:
LOW: Backcountry snow is stable and avalanches are unlikely. Shallow, early season snow conditions exist. Use normal caution.
General Announcements:
We are offering a Backcountry 101 Avalanche Class on December 12 and 14 in the Logan Area Backcountry.
EMAIL ADVISORY: If you would like to get the daily advisory by email you will need to subscribe here.
Benefit the Utah Avalanche Center when you shop from Backcountry.com or REI: Click this link for Backcountry.com or this link to REI, shop, and they will donate a percent of your purchase price to the UAC. Both offer free shipping (with some conditions) so this costs you nothing!
Benefit the Utah Avalanche Center when you buy or sell on ebay - set the Utah Avalanche Center as a favorite non-profit in your ebay account here and click on ebay gives when you buy or sell. You can choose to have your seller fees donated to the UAC, which doesn't cost you a penny.
Remember your information can save lives. If you see anything we should know about, please help us out by submitting snow and avalanche conditions. You can also call us at 801-524-5304, email by clicking HERE, or include #utavy in your tweet or Instagram.
This advisory is from the U.S.D.A. Forest Service, which is solely responsible for its content. This advisory describes general avalanche conditions and local variations always occur.
Date:
Wednesday, November 29, 2017
Rose: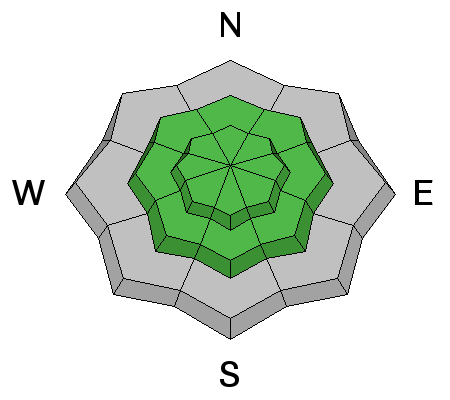 Rose: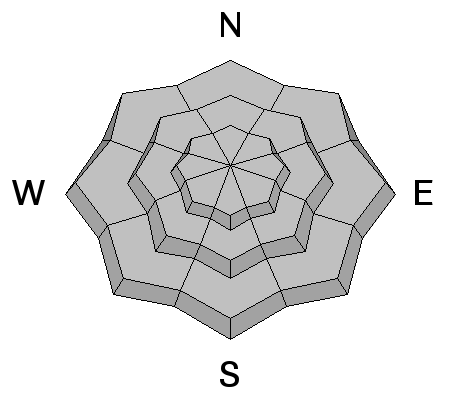 Rose: